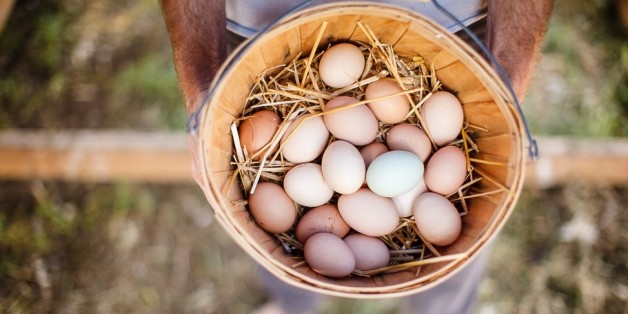 Primal Pastures is hoping to help fix the food crisis, one Kickstarter dollar at a time.
A concept born of an unfulfilled need for access to pasture-raised, sustainable, and organic meats, founder Paul Greive and fellow Primal Pastures farmers have turned to Kickstarter to turn their humble ranch into a farther-reaching operation.
Located in Temecula, California, the Primal Pastures folks launched their farm in 2012, and have received an overwhelmingly positive response from the community. They've decided to turn to Kickstarter in an effort to meet the consumer demands to add three new species -- ducks, turkeys, and cattle -- to their farm. They were able to acquire a 200 acre pastureland earlier this year, and are hoping $40,000 in Kickstarter funding can allow them to make a greater impact on the way Southern Californians are purchasing and consuming their meats.
They have raised over $18,000 to date, with 18 days to go to meet their $40,000 goal. Donating earns you some Primal Pastures swag and -- more importantly -- the satisfaction of helping to start a pastured farm. Check out the Kickstarter and get involved, and check out their gorgeous video below.
Want to read more from HuffPost Taste? Follow us on Twitter, Facebook, Pinterest and Tumblr.