A girl has been hospitalized after photos of her giving oral sex at an outdoor concert exploded on the Internet.
The girl, who according to some reports is 17 years old, was photographed at an Eminem concert in Ireland on Saturday. In one photo, she is on her knees giving fellatio, while the man raises his arms in a sign of victory. In another, she is kissing the same man while he reaches under her skirt. In yet another, she appears to be giving oral sex to a second unidentified man.

As the graphic photos quickly went viral, the girl unwittingly became the latest target of brutal cyber-bullying.
The hashtag #slanegirl, used primarily to ridicule her, trended globally for a short period on Monday. Internet users posted and shared the explicit photos on Facebook, Instagram, Twitter and Tumblr -- actions that could constitute criminal behavior if the girl is, as reported, 17 years old.
Irish police are now investigating the incident, the BBC reports.
Sources told The Irish Independent that the girl is 'devastated' and was so distraught she had to be sedated in the hospital Monday afternoon.
According to a source, "the teenager has not been medically fit enough to make a formal statement yet, but when that happens this could turn into a sexual assault investigation."
Facebook and Instagram have both taken steps to remove images of the girl from the Internet. According to Motherboard, a "Slane Girl" Facebook page received 8,000 likes before being removed on Monday: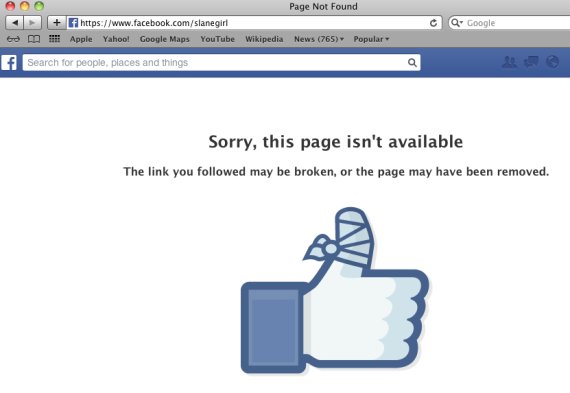 And Instagram has reportedly been deleting accounts of those who posted the photos:
Oh excellent. Good for you Instagram. pic.twitter.com/q3xUwkbSUF

— Fiona Hanley (@GreenClouds4) August 20, 2013
While much of the Internet attention has been wildly negative, some social media users have come to her defense:
At the New Statesmen, Sarah Ditum wrote a compelling piece about how girls are slut-shamed in the digital age:
In the world of popular sexual mores, public oral sex is apparently seen as pretty much neutral for men. It's the woman who gets to be the repository for everything deemed shameful or disgraceful about sex. If a man gets caught in some non-socially-sanctioned screwing, he's just being a man, and his reputation is unharmed.
Police in Ireland have asked the public to respect the girl's privacy.