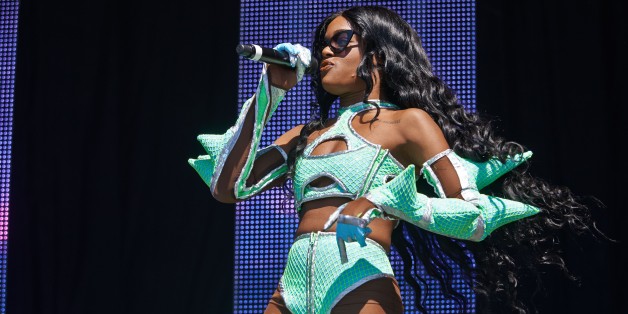 Hey fine folks of the Rainbow Hub, how is your summer going? Good? Eh? Want to spice things up this summer? Well check out these new queer artists who are taking the rap scene by storm. Their raps are unique, diverse, catchy, and all round awesome. Be sure to also support their music by spreading the word, fanning them on Facebook or Twitter, and going to their live shows. (Warning: I overuse the word "dope" in this article, pardon me.) Alright, now the moment you've all been waiting for, the list of queer rappers you should get into in no particular order.
1. Azealia Banks
Azealia Banks is a fun and energetic bisexual rapper from Harlem, New York. She raps on anything from house, to hip hop to indie music, and her lines are unique and genius. Although most of her media exposure has been laced with manufactured controversies, she is a very talented artist who takes her work and fan base very seriously. She is not afraid to stand up for herself or speak her mind, and neither is she afraid to try different types of music, and different types of styles. You can find her on Facebook, Twitter, and Soundcloud. And also check out this dope interview of hers. (Editor Note: While Azealia Banks is talented and making waves in the music industry, we do not condone her comments that contain homophobia or transphobia. Furthermore, we add our voice to the growing crowd asking for Banks to use her influence in a more positive direction for EVERYONE in the LGBTQ+ community.)
2. LE1F
LE1F is a raunchy, not-giving-a fuck rapper from New York. He loves experimenting with house and techno music but he isn't afraid to try some dark hop like his friend Zebra Katz. After his hit song "Wut" Le1f became more visible in the music industry and has since gone on numerous tours and done numerous interviews about his identity as a gay rapper as well as the kind of music he makes. You can find him on Facebook, Twitter, and Soundcloud. And also check out this dope interview of his.