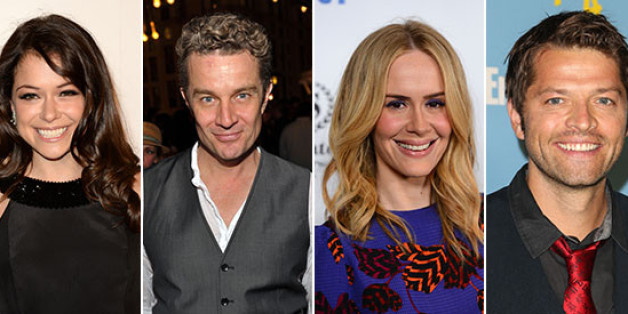 With Fall TV premieres just around the corner, there's plenty to look forward to on the small screen -- our favorite shows are returning, potential new addictions are debuting, and all this fresh fiction offers plenty of opportunities for some of our most beloved actors to book guest starring roles all over our schedules.
Last week alone, we learned that "Orphan Black" favorite Tatiana Maslany will be making a two-episode appearance on "Parks and Recreation," while "Justified" dreamboat Timothy Olyphant is set to romance Mindy Kaling on "The Mindy Project" in an upcoming installment. Then, news broke that "Friends" favorite Lisa Kudrow would be paying a visit to "Scandal" -- it's a TV lover's dream!
And that's not even counting all the actors who actively campaign to visit a particular show, like Edie Falco with "Downton Abbey" and Samuel L. Jackson on "S.H.I.E.L.D.," or the stars who try and lure their own favorite celebrities to their series for a cameo (Joel McHale is still holding out for Prince on "The Soup").
That got us thinking about the endless casting possibilities that have opened up with the new television season, so the HuffPost TV team couldn't resist throwing together a wish list of some guest spots, cameos and potential arcs we'd love to see in the 2013-2014 season, along with a few celebrity requests.
Check out our wish list below and hit the comments with your own dream guest stars.
PHOTO GALLERY
Dream Guest Stars For The 2013-2014 Season