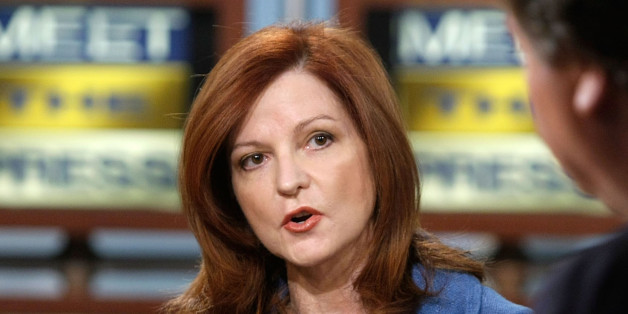 The New York Times has issued a lengthy print correction for Maureen Dowd's latest piece, which misquoted the wife of New York City mayoral candidate Bill de Blasio.
Dowd came under fire after she interviewed de Blasio's wife Chirlane McCray and abbreviated her response to a question about de Blasio's opponent Christine Quinn.
Dowd quoted McCray as saying that Quinn was "not accessible ... She's not the kind of person I feel I can go up to and talk to about issues like taking care of children at a young age and paid sick leave" — a response that Quinn suggested was an attack on her sexuality and childless status. McCray's full quote, however, was a broader statement about Quinn's position on women's issues.
The Times added a correction notice to the piece online on Wednesday, and later issued a correction in Thursday's print edition. "Maureen Dowd's column on Wednesday misquoted the response of Chirlane McCray, the wife of New York City's public advocate, Bill de Blasio, to a question about the City Council speaker, Christine Quinn, who like Mr. de Blasio is seeking the Democratic nomination for mayor," the note began.
It proceeded to give both the abbreviated quote in Dowd's piece and McCray's full statement. "In addition, the column misstated the place where the interview occurred. It was the Good Stuff Diner, not the Good Times coffee shop, in Greenwich Village," the newspaper added.
Dowd said on Wednesday that she has apologized to both campaigns.
BEFORE YOU GO
PHOTO GALLERY
New York Times