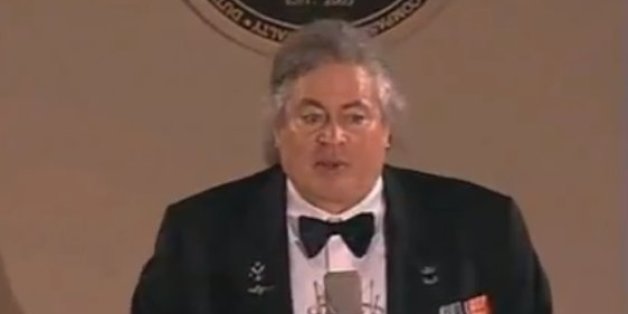 In a rare break in form, Col. James Pritzker, the retired Army lieutenant colonel and heir to the Pritzker family's Hyatt Hotel fortune, made an uncharacteristically public announcement Friday.
In a memo to employees of Pritzker's various business ventures, the 63-year-old (who previously presented as a man) announced the decision to live as a woman named Jennifer Natalya Pritzker.
A statement released via email and first reported by Crain's Chicago Business read:
"As of Aug. 16, 2013, J.N. Pritzker will undergo an official legal name change, will now be known as Jennifer Natalya Pritzker. This change will reflect the beliefs of her true identity that she has held privately and will now share publicly. Pritzker now identifies herself as a woman for all business and personal undertakings."
Crain's reported a spokesmen declined to answer questions about Pritzker's sexuality or possible hormone therapy but noted the announcement would not surprise those closest to her.
The highly-decorated colonel -- and cousin of Commerce Secretary Penny Pritzker -- has an extensive military career that includes 11 years of active duty in the U.S. Army. Pritzker then followed her Army service with 16 years in the U.S. National Guard.
Divorced with three children, Forbes ranked Pritzker among the world's richest people with an estimated net worth of $1.5 billion earlier this year.
Pritzker is president and CEO of wealth management Tawani Foundation, founded the Pritzker Military Library in Chicago and has invested in various restoration projects around Chicago, including a historic theater, a rare books store and historic homes in the metro area.
In July, Pritzker's Tawani Foundation awarded a $1.35 million grant to The Palm Center, the UCLA-based think tank best known for coordinating more than a decade of research on "Don't Ask, Don't Tell." The grant will fund a multi-year research initiative on service by transgender people in the military.
BEFORE YOU GO
PHOTO GALLERY
15 Things To Know About Being Transgender By Nicholas M. Teich