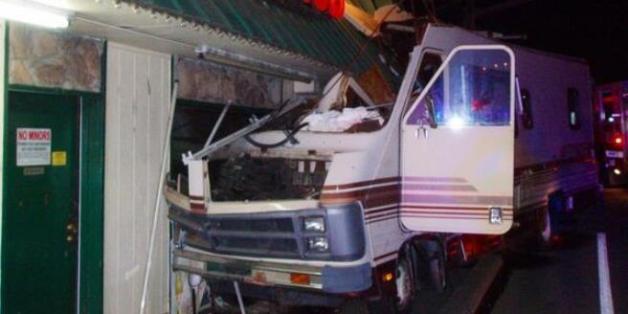 Maybe he wanted to make last call.
The last remaining patrons at a bar in Boring, Ore. were readying to leave when, at around 2 a.m. early Friday morning, an RV came crashing through the wall, according to KOIN.
Story continues below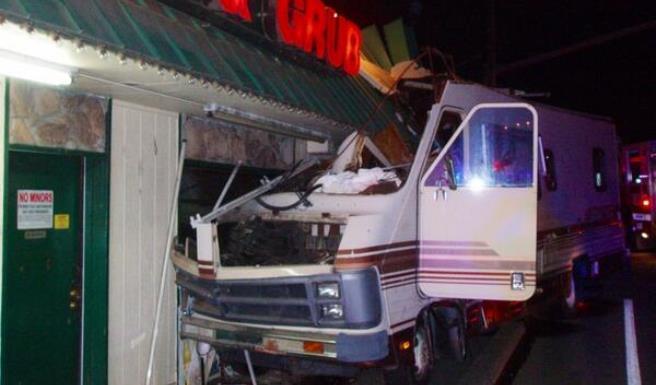 The Albany Tribune reports that Clackamas County deputies said the driver, whose name has not been released, was not hurt in the crash, but he did have many "self inflicted wounds."
Deputies determined that the man had smashed into the bar intentionally.
He was taken to the hospital for a mental and physical examination.
This is at least the second close call this month in which a motorhome has crashed into a building with people inside.
Rhode Island resident Janette Adams told the Woonsocket Call she was lucky to be alive after an RV barreled into her home.
"A couple of feet more and it would have ended up in my bedroom," Adams told the paper.
BEFORE YOU GO
PHOTO GALLERY
Caught On Camera