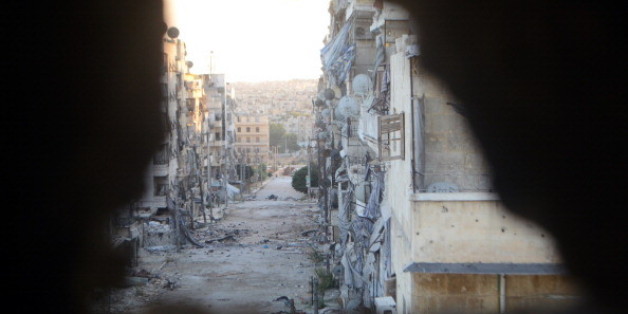 DUBAI, Aug 25 (Reuters) - An al Qaeda-affiliated rebel commander in Syria has pledged to target communities of Syrian President Bashar al-Assad's Alawite minority with rockets in revenge for an alleged chemical attack near Damascus, according to an audio recording seen on Sunday.
"For every chemical rocket that has fallen on our people in Damascus, one of their villages will, by the will of God, pay for it," Abu Mohammad al-Golani of the al-Nusra Front said in the recording posted on YouTube. "On top of that we will prepare a thousand rockets that will be fired on their towns in revenge for the Damascus Ghouta massacre."
The Syrian opposition has accused government forces of an attack on insurgent-held suburbs of the capital last week where poison gas appears to have killed hundreds of people.
"To the bereaved mothers of the children and the people of Ghouta, I say that your blood is a debt that we and every mujahid (Islamic holy fighter) have to pay," Golani said in the recording entitled, "An eye for an eye".
Nusra's Sunni Muslim fighters have claimed responsibility for the deadliest bombings in the two-and-a-half-year-old Syrian conflict and their brigades have led some of the most successful rebel offensives against Assad's forces.
The group has been formally designated a terrorist organization by the United States, a step which Washington said was vindicated by a declaration in April that it was merging with al Qaeda's Islamic State of Iraq group. Washington now says Nusra is little more than a front for al Qaeda. (Reporting by Mahmoud Habboush; Editing by Sami Aboudi and Mark Heinrich)
BEFORE YOU GO
PHOTO GALLERY
Syria War In August (Warning: Graphic Images)