Is it a rogue wave... or something else?
The way amateur photographer David Elder tells it, you'd think he snapped a photo of Nessie, the fabled Loch Ness monster:
"Out of the corner of my right eye I caught site of a black area of water about 15 feet long, which developed into a kind of bow wave," Elder, 50, told the Daily Mirror. "I'm convinced this was caused by a solid black object under the water. The water was very still at the time and there were no ripples coming off the wave and no other activity on the water."
Story continues below ...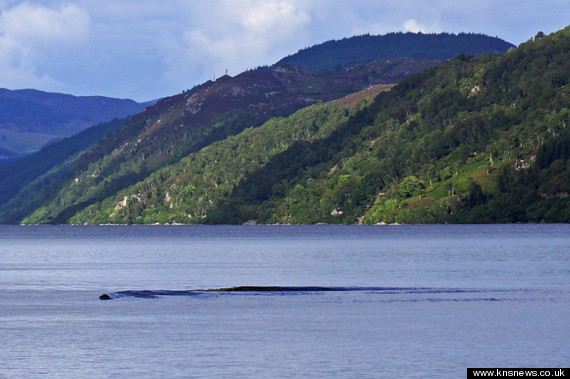 The strange wave created by a 'solid object' underwater at the Fort Augustus end of Loch Ness photographed by David Elder, 50. (www.knsnews.co.uk/ David Elder)
Elder's alleged encounter took place earlier this month near Fort Augustus, at the south-west end of the 23-mile-long lake in northern Scotland. In addition to still photos, Elder was able to get video of the mysterious wave, which was published by the Daily Mail.
According to the Metro, Elder was taking a picture of a swan on the lake when he first saw the disturbance beneath the water.
In May, an Irish film maker captured footage of an unidentified creature breaking the surface of Lough Foyle in Ireland. Although the video fueled speculation that Ireland might have its own elusive sea creature, critics pointed to "inconsistencies" that suggested the footage was staged.
Although many scientists doubt that the Loch Ness monster exists, other people firmly believe that Nessie is out there. The most famous purported photo of the Loch Ness monster was taken in 1934 by Robert Kenneth Wilson, a London gynecologist.
Wilson sold his photo to the Daily Mail, but refused to have his name associated with it, and it became known as the "Surgeon's Photograph." In 1975, the Sunday Telegraph published an article claiming that Wilson's photo was faked.
BEFORE YOU GO
PHOTO GALLERY
Cryptozoology