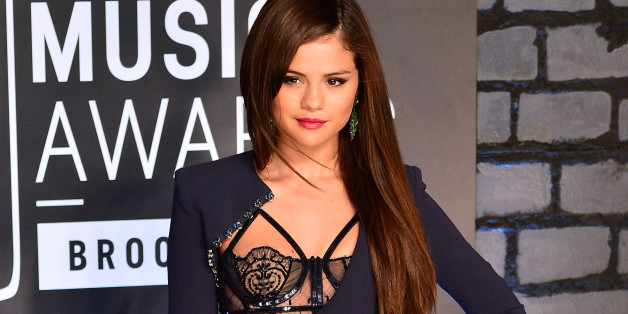 Selena Gomez is going to take a break from her music career to focus on acting after wrapping up her "Stars Dance" tour.
The 20-year-old pop signer only just released her debut solo album last month -- which premiered at No. 1 on the Billboard 200 chart, beating out Jay Z's "Magna Carta ... Holy Grail" -- but is already poised for a hiatus.
"I'm a woman so I change my mind all the time. One day I want to do acting and just that, and then other times I just want to do music and just that, so it changes," Gomez told Us Weekly last week while promoting her new flick, "Getaway." "But this is my last record for a while. I'm going to tour it and then I'm going to just kind of get into acting for a really long period of time, hopefully."
Gomez has been making music for some years now. "Kiss & Tell," her first album with the band the Scene, dropped back in 2009. Last February, Gomez announced she and the Scene would be splitting up in order for her to concentrate on her film career. Last year saw the budding actress star in "Spring Breakers" (the film made the festival rounds in 2012 before opening in March of this year) and lend her voice to "Hotel Transylvania."
"Getaway," co-starring Ethan Hawke, hits theaters Aug. 30. She has two other films, "Behaving Badly" and "Rudderless," currently in the works, according to her IMDb profile.
Still, Gomez has a lot of terrain left to cover for the "Stars Dance" world tour before she can head back to any movie set. Gomez has dates set across Europe and into Russia and then hits the U.S. in October. The tour continues through November.
On Sunday night, Gomez scooped up the award for Best Pop Video at the MTV Video Music Awards for her hit single "Come and Get It."

BEFORE YOU GO
PHOTO GALLERY
Selena Gomez Photos