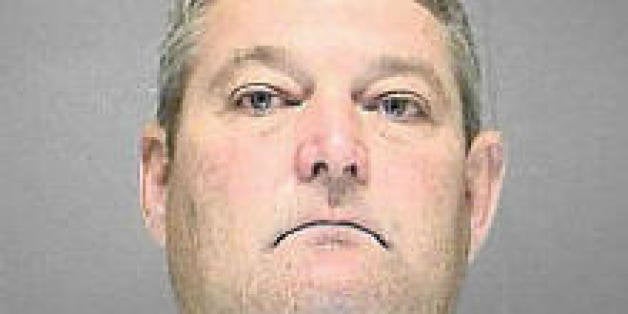 A Florida man busted with drugs was also caught having sex in his car with his stepdaughter, police say.
Barry Thompson, 53, was arrested Sunday after sheriff's deputies in Deltona found him in his car near the entrance of Pride Elementary School. They told him he was trespassing on school property, according to the Sun Sentinel. His 29-year-old stepdaughter was in the passenger seat.
When asked why his pants were unzipped, Thompson reportedly confessed that he and his stepdaughter had a sexual relationship that they were trying to hide from his wife, who is the woman's mother.
After Thompson was arrested for trespassing on school grounds, deputies searched his car and found 51 prescription Dilaudid pills. Thompson also copped to being on pre-trial release for federal charges he's facing in Tennessee. One of the conditions of his release bans him from possessing prescription pills.
His stepdaughter was released with a warning.
Car sex in Florida has led to an arrest in the past.
Last year, Amanda Linscott was charged with armed robbery after pulling a gun on a man she was having sex with -- while he drove a car. She had asked the victim for money, and when he didn't fork any over, she held him at gunpoint. He lost control of the vehicle and crashed into a palm tree.
And in Dallas, an English teacher was arrested earlier this month for alleged inappropriate contact with a student. The underage student's mother reportedly found her son and Lesley Sharp having sex in the pool at their apartment complex. Sharp reportedly had sex with the student some 25 times in various locations, such as her car.
BEFORE YOU GO
PHOTO GALLERY
Teacher-Student Sex Abuse Cases