Apparently, the Internet has mistaken a baby Drake for Blue Ivy Carter.
Us Weekly reported Wednesday that fans took to Twitter, asking if Blue Ivy is on one of the alternate covers for Drake's new album, "Nothing Was the Same," due out Sept. 24. The artworks, which are oil paintings by artist Kadir Nelson, were revealed on Instagram on Wednesday, Aug. 21. One shows the profile of a young child and the other a profile of Drake, both against a cloudy blue sky. When placed side-by-side they appear to be looking at each other.
Instagram users and tweeters alike began chattering about how much the baby in the portrait resembles Blue Ivy. Some even wondered, "Why is Blue Ivy on Drake's album cover?"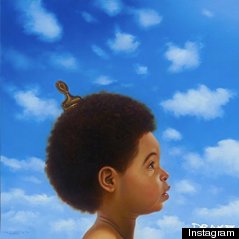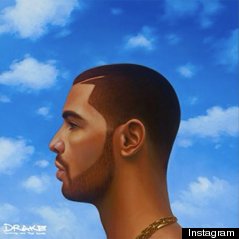 While both Blue Ivy and the baby in the painting have curly hair and adorable cherub faces, the illustration is no homage to Beyonce and Jay Z's daughter. It's actually little Drake, then known as Aubrey Drake Graham.
"It's a child version of myself staring at myself now," the Canadian rapper explained to MTV. "Sometimes when I try and think back through this journey it's so hard to pinpoint all these moments and it gets foggy. ... What that album art is to me is the fact that this is my most clear, concise thoughts from now and my best recollection of then. ... There's something about it that captures you."
Nelson says he tried to convey the depth of Drake's new music with the imagery.
"The music that I heard was very emotional," he told Complex. "I think I aimed to capture that, but also, Drake is a lot of fun, he likes to have fun, he's very personable, and he leaves you with his heart. I think there's no better way to show that than a child, looking heavenward, up into the sky and to the clouds. I think certainly that kid is still there, and as an adult, that's one of the things he really likes to think about or feel. That joy and fun of being a child."