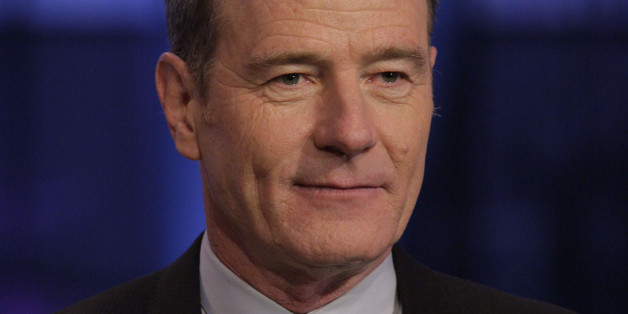 Casting rumors are Internet kryptonite, and a recent report that Bryan Cranston had been cast as Lex Luthor in the upcoming "Man of Steel" sequel had Superman fans weak in the knees. Alas, it all seems to be one big fabrication.
Gossip first surfaced in a report on Latino Review earlier this month that Cranston and "Low Winter Sun" actor Mark Strong were being considered for the Superman flick.
Then, Cosmic Book News reported on Aug. 23 that Cranston had been chosen as the villain Luthor opposite Henry Cavill and Ben Affleck, who was officially cast as Batman last week. The site claimed that the "Breaking Bad" star inked a deal for anywhere between six and 10 appearances, comparing it to Samuel L. Jackson's stint as Nick Fury in "The Avengers."
Cosmic Book News also alleged that Affleck's Batman deal was good for 13 appearances and made claims Affleck's pal, Matt Damon, is being considered for either Aquaman or Martian Manhunter.
The Cranston-Luthor news made it onto Rolling Stone and was shared by Buzzfeed, the Daily Beast and Reddit users.
On Tuesday, however, MSN Entertainment's Parallel Universe reporter, Don Kaye, debunked the rumor, writing, "Despite the story getting picked up by numerous mainstream media outlets, there is not one shred of truth to it. It originated with a fan website that has been known for printing sheer fabrications to score hits -- which is why we won't name the site or link to it here."
Kaye highlights the absurd claims made about Cranston's supposed deal and Affleck's 13 Batman appearances, "which would probably make him around 70 by the time he finished playing the role."
The talk is not entirely off base, however. The 57-year-old Cranston does have some experience playing evil as the manipulative meth mastermind, Walter White. And Cranston himself hinted at being up for the role of Luthor when asked by a reporter after the rumors took off.
"Give me a call," he said, per Metro. "I like Lex Luthor. I think he's misunderstood. He's a loveable, sweet man."
PHOTO GALLERY
Celebrity News & Photos