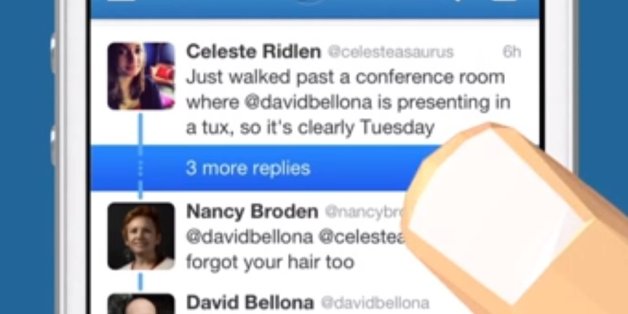 Twitter's simplifying your life with the addition of one simple, yet important little line.
Twitter announced on Wednesday that it is changing the way it shows conversations. Conversations will be easier to follow because they will be shown in chronological order, connected with a little blue line.
"You'll see up to three Tweets in sequence in your home timeline; if you want to see more, you can tap a Tweet to see all the replies, including those from people you don't follow," Twitter said in an official blog post Wednesday. Conversations will also be easier to follow in real time.
Twitter also says that you will soon be able to report abusive or spam Tweets from the site itself and from the Android app. This is already available on the iPhone app. All of these features will be rolled out gradually starting Wednesday.
BEFORE YOU GO
PHOTO GALLERY
What Not To Post On Twitter: 11 Things Your Tweeps Don't Need To Know(CLONED)