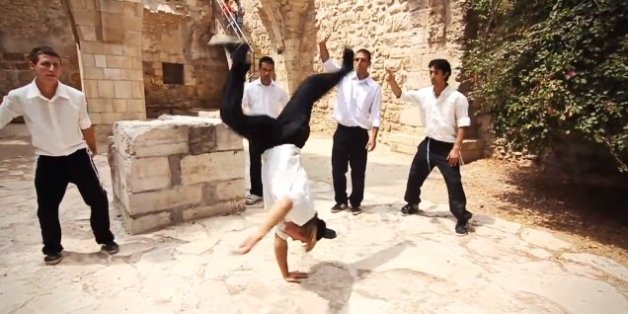 Aish.com describes itself as "the world's largest Jewish content website," on its YouTube channel, but they should change that description to "the world's best Jewish music video remix website," as they have been making amazing Rosh Hashanah videos featuring talented breakdancing Jews, lots of shofar, and Jerusalem's Old City, since 2011.
Exhibit A: "Get Clarity," the Jewish version of Daft Punk's summer smash "Get Lucky." Highlight: the guy who does so many aerial flips that his kippah flies off.
Exhibit B: "Rosh Hashanah Rock Anthem," a remix of "Party Rock Anthem" by LMFAO. Sample lyric: "Rosh Hashanah's in the house toniiiight."
Exhibit C: "What Makes Rosh Hashanah Beautiful," a version of "What Makes You Beautiful" by One Direction. Proof that Jewish boy bands are a thing.
Shana tova!

BEFORE YOU GO
PHOTO GALLERY
The Best Bar Mitzvah Videos Ever