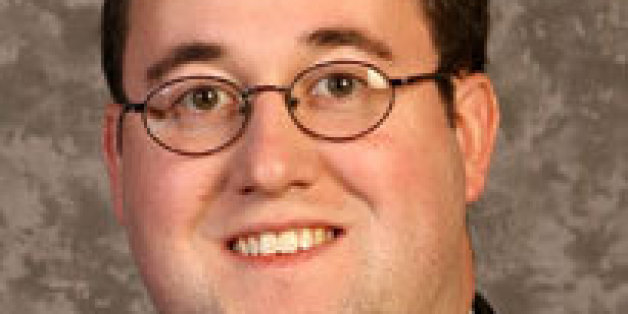 Kansas is likely to implement a state law banning enforcement of federal weapon restrictions on guns made in the state, even though a similar Montana law was ruled unconstitutional this week.
Kansas lawmakers said they do not expect the Republican-controlled Kansas Legislature to revisit the state's Second Amendment Protection Act following a federal appeals court's ruling on the Montana law. Kansas' Second Amendment Protection Act, which was passed this year, says that guns made in the state are not subject to federal gun bans as long as they stay in Kansas.
United States Attorney General Eric Holder already threatened Kansas with legal action over the law, but lawmakers have insisted it is constitutional since it only applies to guns that stay in Kansas, meaning they are not considered interstate commerce.
"I contend that the commerce clause is not relative to this case; state boundaries are not crossed," Kansas state Rep. Brett Hildabrand (R-Shawnee), a cosponsor of the law, told The Huffington Post. "My interpretation of the way the law is written is that if the gun goes out of Kansas it is a federal issue."
Gov. Sam Brownback (R) signed the law, which was cosponsored by Republican and Democratic lawmakers.
While Hildabrand and other supporters defend the Kansas law, Robert Cottrol, a law professor at George Washington University, told HuffPost that courts tend to view a national industry as interstate commerce and subject to federal regulation even if the material stays in one state. He said the Kansas case would need to be litigated since Kansas is not in the 9th Circuit, which made the Montana ruling, and the U.S. Supreme Court has not ruled on similar state laws.
Hildabrand indicated that he disagrees with Cottrol's interpretation and that the state should fight. Kansas Secretary of State Kris Kobach (R), who helped write the law, in May announced that the state will defend itself.
"I do understand there could be a fiscal cost, at the same time we should not back down because of that," Hildabrand said. "We should press forward and then deal with the legal battles that may or may not come."
The Lawrence Journal-World reported that Kansas Attorney General Derek Schmidt (R) estimates that it will cost $625,000 to defend the gun law.
Kansas state Rep. Barbara Bollier (R-Mission Hills), an opponent of the gun law, told HuffPost that she does not see her colleagues backing away from the law in light of the Montana decision. Bollier, a moderate, said the conservative Republicans who control Kansas government believe "they're right and the activist judges are wrong."
Hildabrand has defended the law as a way for the state to encourage gun manufacturers to set up shop in the state, but Bollier told HuffPost that she fears the law will lure another group to Kansas.
"When you have gun laws that are separate and say that people don't have to follow federal law, what terrorist wouldn't want to set up shop here?" Bollier said. "That to me is the frightening thing. We had the Oklahoma bombers set up here in Kansas. I don't see why we want to encourage the possibility."
The materials used in the 1995 Oklahoma City bombing were obtained in Kansas and the prep work for the attack also was done there.
Hildabrand disagreed with Bollier, saying that he doesn't believe terrorists would view Kansas as friendly. "A terrorist would not be following the law to begin with," he said. "They would not be following gun laws and would find a black market."
BEFORE YOU GO
PHOTO GALLERY
People Who Want More Guns In Schools