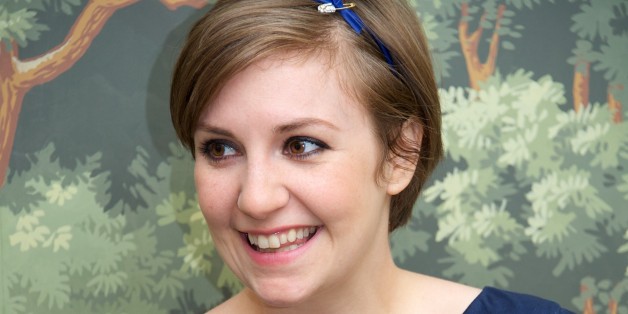 HBO's "Girls" is seen as controversial series for a number of reasons, nudity being one of them. And while series creator Lena Dunham has been both mocked and labeled "brave" for regularly taking her clothes off in "Girls," Dunham insists she's just doing her part.
"I don't think I'd be able to do that if I didn't think it was essentially important in my contribution to the world," Dunham told Marie Claire UK of her nude scenes, according to The Daily Mail. "I don't think I'd be able to do this and put myself in all these situations on camera that are kind of humiliating and uncomfortable."
"Nobody wants to sit there doggy-style for ten hours while they shoot or whatever," she continued. "It's not sexy or glamorous."
While Dunham will always have her critics -- Howard Stern famously described her as a as a "little fat chick who kind of looks like Jonah Hill" earlier this year -- others say the writer/actress has finally brought a "normal" body into the TV realm.
And in a March interview with Playboy, Dunham confessed that, if magically given the opportunity, she wouldn't want the body of a Victoria's Secret model.
"I don't think I'd like it very much. There would be all kinds of weird challenges to deal with that I don't have to deal with now," she said. "I don't want to go through life wondering if people are talking to me because I have a big rack. Not being the babest person in the world creates a nice barrier. The people who talk to you are the people who are interested in you. It must be a big burden in some ways to look that way and be in public."
Season 3 of "Girls" will air on HBO in January 2014.
PHOTO GALLERY
'Girls' Season 2 Photos