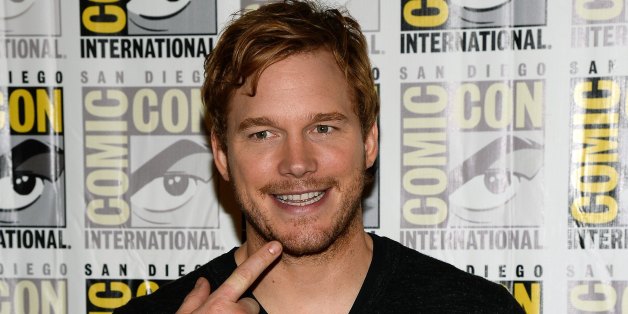 Chris Pratt, who added all kinds of muscle to his frame to play Star-Lord in "Guardians of the Galaxy," continues to be the best. In a new interview with IGN on the set of "Parks and Recreation," Pratt joked that his new superhero movie is going to be "the 'Citizen Kane' of movies other than 'Citizen Kane.'" Cool, but this exchange between Pratt and his "Parks" co-star, Aubrey Plaza, is way better. From the IGN Interview:
Plaza: Do you get to have sex with an alien?

Pratt: Yes.

Plaza: What!?

Pratt: A couple.

Plaza: Cool. Have you shot those scenes yet?

Pratt: I can't get too much into what we've shot.

Plaza: All right. Will you show me later?

Pratt: Yeah, I'll show you.
"Guardians of the Galaxy" is filming now in London. Marvel is set to release the film on Aug. 1, 2014. Pratt, Zoe Saldana, Glenn Close, John C. Reilly, Benicio Del Toro and Lee Pace are among the film's live-action stars. "Guardians of the Galaxy" will also feature the voices of Vin Diesel (as an alien tree named Groot) and possibly Bradley Cooper (as Rocket Raccoon, a machine-gun wielding raccoon).
For the full Pratt interview, which is a good one, head over to IGN.
[via IGN]
BEFORE YOU GO
PHOTO GALLERY
Comic-Con 2013