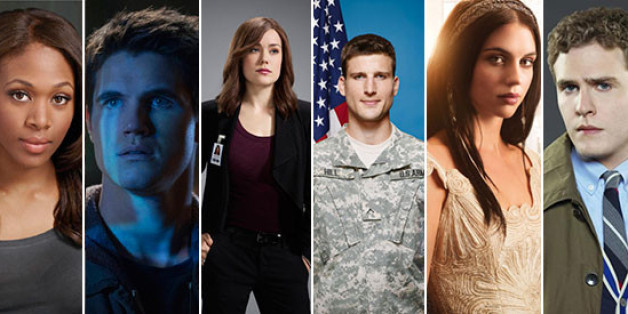 Fall TV premieres bring a bounty of fresh faces to our screens every season, with each newcomer hoping to be a breakout star when the dust settles and the ratings come in.
While the 2013-2014 TV season is boasting more big names and established stars (including Robin Williams, Michael J. Fox, Greg Kinnear, Will Arnett, James Spader, Allison Janney and Sarah Michelle Gellar) than ever before, there are plenty of less familiar faces set to populate primetime this year, and HuffPost TV has rounded up the best and brightest in our gallery of new talent to watch.
Our list boasts a couple who could be the next Mulder and Scully; a comedic scene-stealer who will finally have a chance to shine; four Brits; three Australians and a hunky Canadian. Whether you recognize them from memorable guest spots or find yourself enthralled just from watching the previews, feast your eyes on the stars of tomorrow and then hit the comments to tell us who you're most looking forward to seeing this fall.
PHOTO GALLERY
Fall TV Newcomers To Watch
BEFORE YOU GO