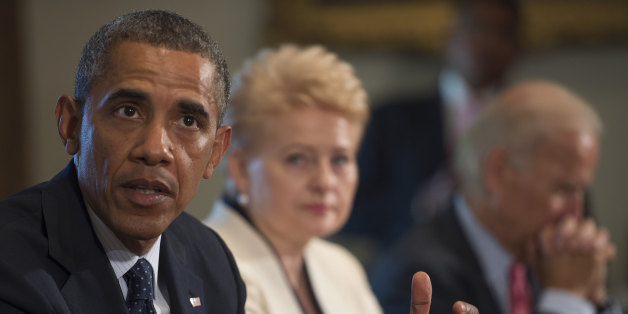 Broadcast and cable networks delivered wall-to-wall coverage of President Obama's remarks about Syria on Friday.
Obama briefly addressed the possibility of U.S. military intervention in Syria during a meeting with Baltic leaders. He spoke shortly after Secretary of State John Kerry's remarks about the use of chemical weapons in Syria.
CBS News' Mark Knoller reported that the White House declined television networks' requests to cover Obama's remarks live. They aired his comments via tape instead.
The story dominated the networks, interrupting regular programming on broadcast TV. CBS News' Scott Pelley, ABC News' David Muir and NBC News' Lester Holt led special reports, while MSNBC, CNN and Fox News broadcast the comments as well.
Obama said he has not made a final decision about the U.S. response to Syria's use of chemical weapons, which he called "a challenge to the world." The president said he is considering a "limited narrow act," and not an "open ended commitment."
"We're not considering any boots on the ground approach," he stressed.
Prior to Obama's remarks, White House reporters were briefed on Syria by unnamed senior administration officials.
BEFORE YOU GO
PHOTO GALLERY
Syria War In August (Warning: Graphic Images)