For his latest project, New York City-based photographer Supranav Dash has focused his lens on an oft-forgotten segment of India's population.
In a project titled "Marginal Trades," Dash captures striking back-and-white portraits of "dying" professions in and around Kolkata, his hometown. From ear cleaners to street typists to sugar cane sellers, his gorgeous series of photos shines a spotlight on the tradesmen who have followed in their family's footsteps, pursuing centuries-old occupations that seem out of place in a globalized India.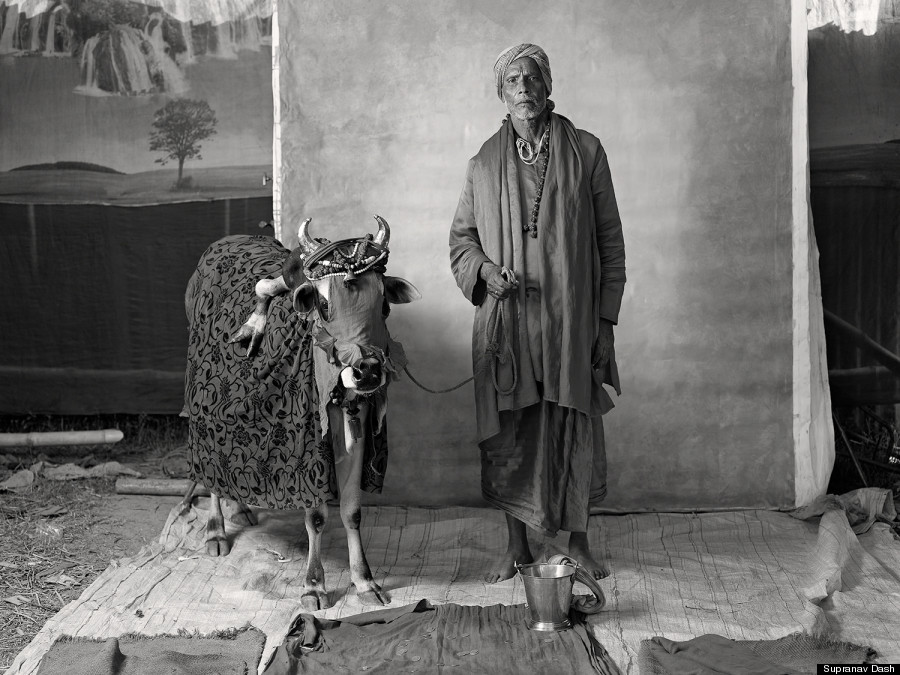 A holy brahmin
Dash began the project in 2011 with the goal of documenting endangered professions and businesses that are at risk of vanishing in a high-tech world. For many men and women, this means the disappearance of careers their families have pursued for generations, as many of the tradesmen are part of the lower castes whose professional roles were dictated by their parents positions in society.
"[The tradesmen] never changed, they never updated themselves, and then suddenly you had this juncture when globalization is going to hit so bad," Dash explained in an interview with Time. "I wanted to inform people about what has happened and what is going to happen."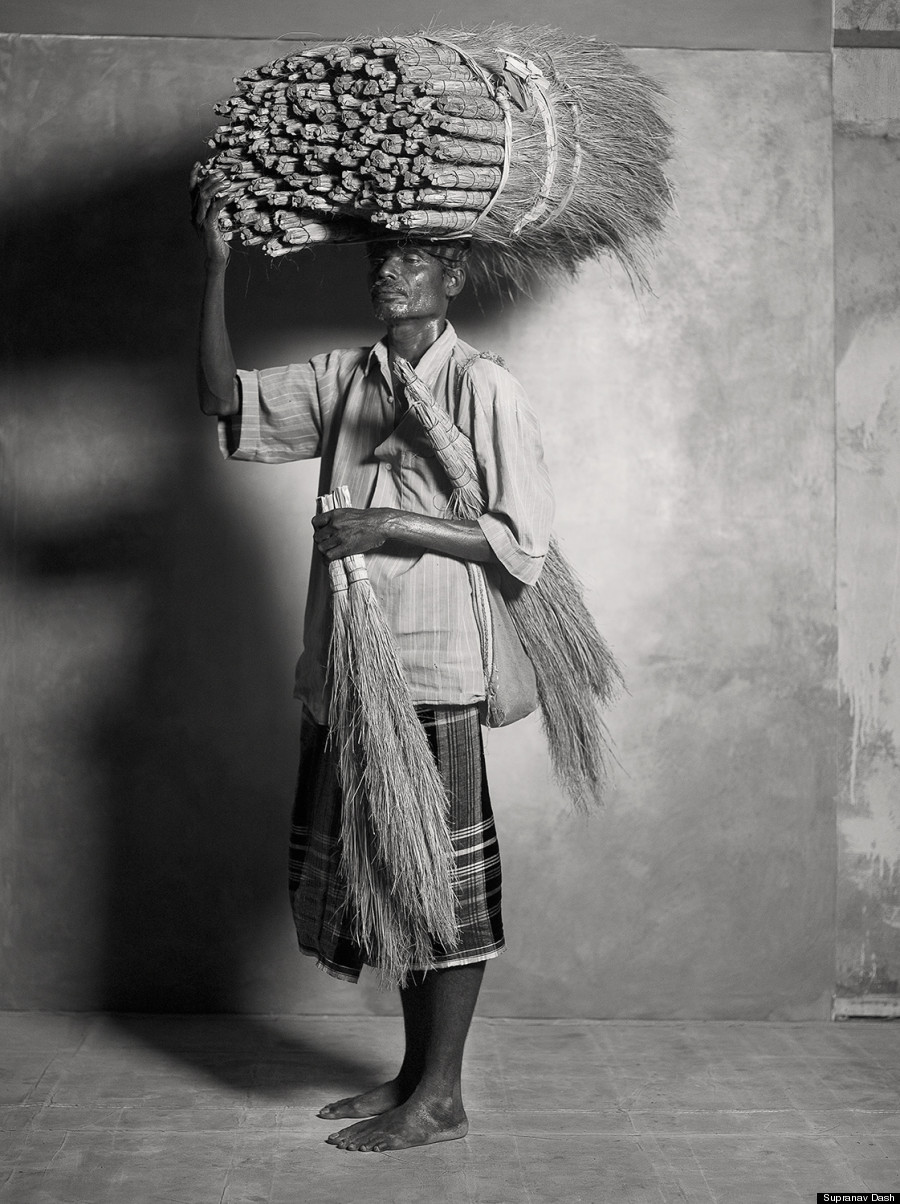 Broom maker
The resulting images show a group of men who seem displaced in time, situated next to anachronistic tools and seemingly outmoded contraptions. Yet Dash infuses the portraits with a sense of admiration and importance, as these individuals pose in powerful stances, often staring directly into the camera or concentrating intently on the task at hand.
"Global trends are constantly changing, therefore, in these increasingly frantic modern times; it is very easy to forget our past, culture and traditions," Dash wrote in a description on Vimeo. "I am not opposed to modernization, but at the same time, I would want to slow things down and force one's self to recognize and remember the beauty of these analog practices, within the realm of our digital age. As a photographer, I want to use my craft to pay respect to these tradesmen and bring them to light."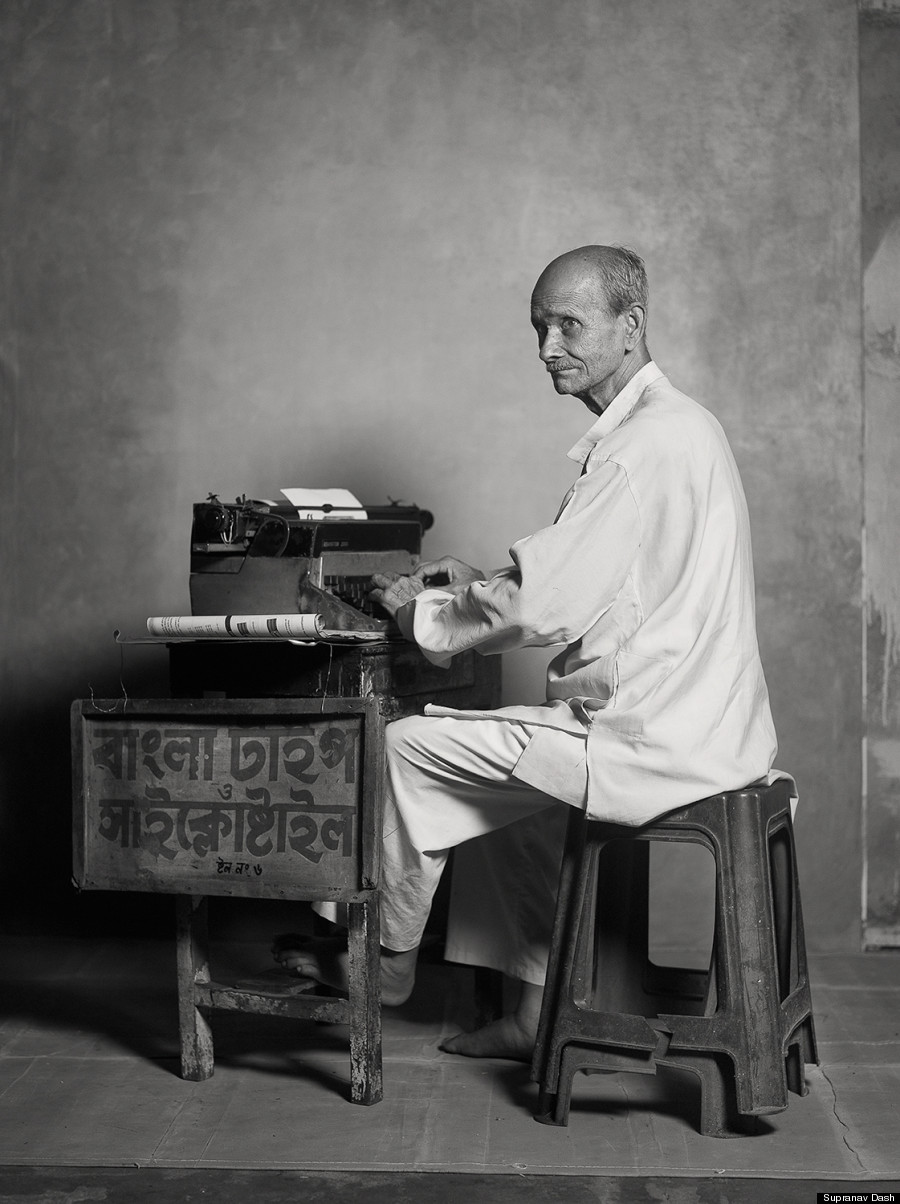 Street typist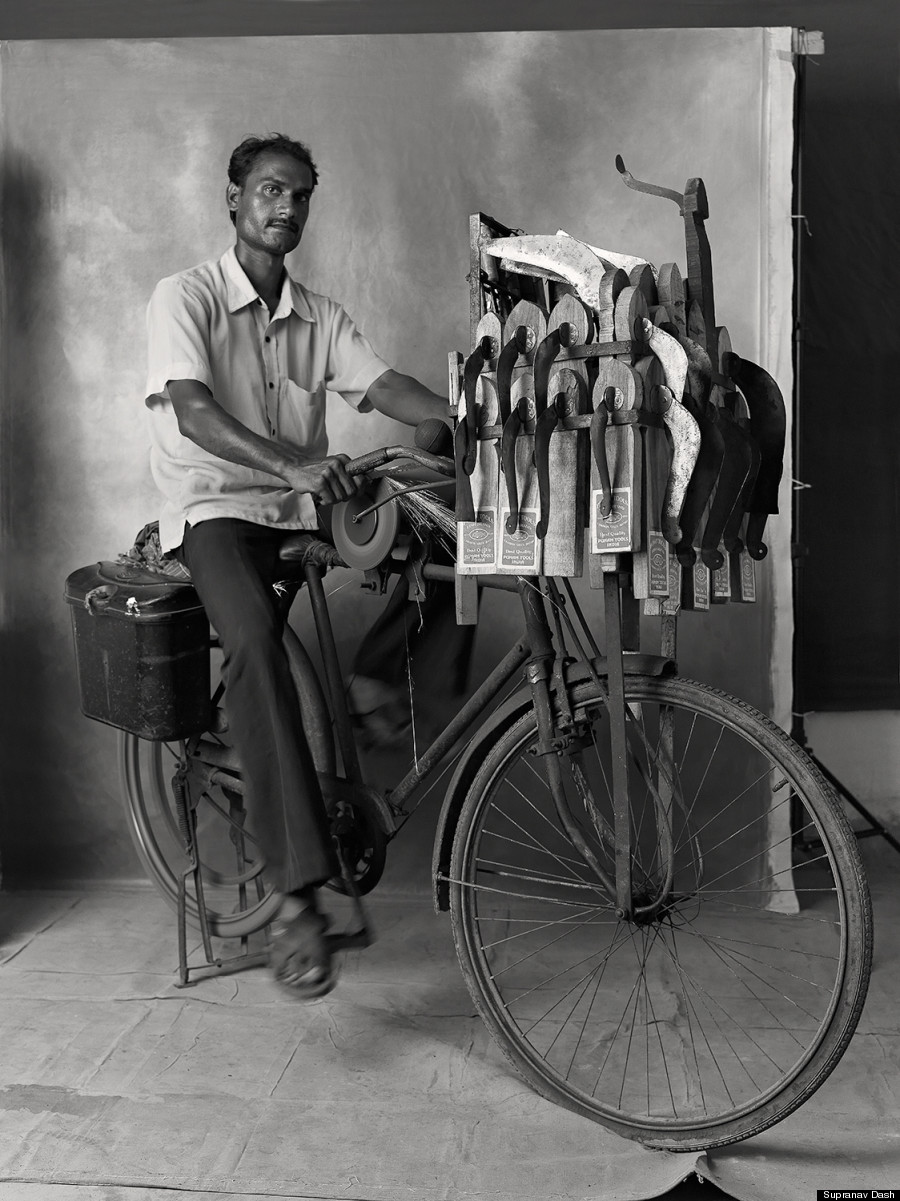 Knife grinder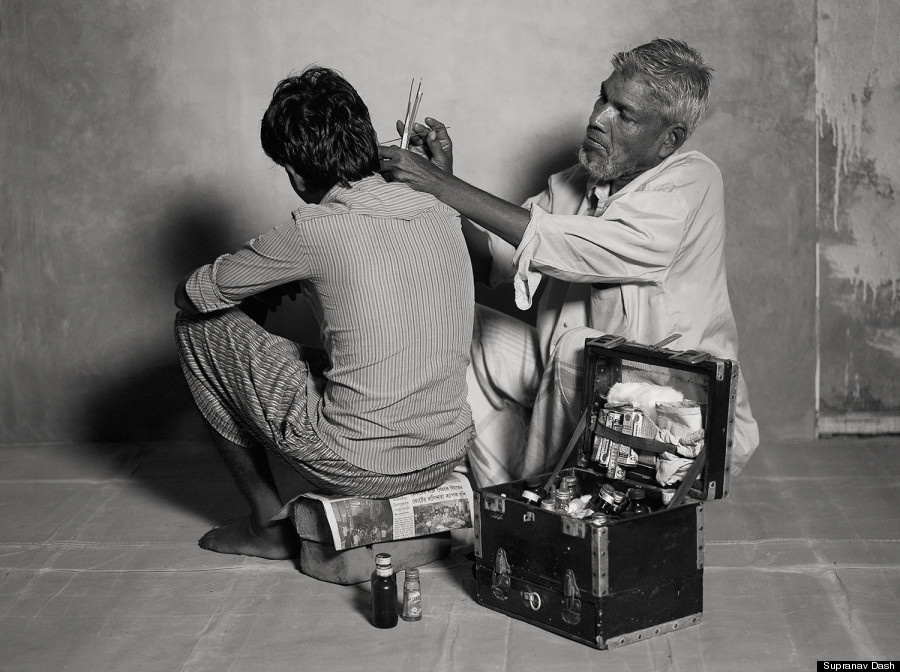 Ear cleaner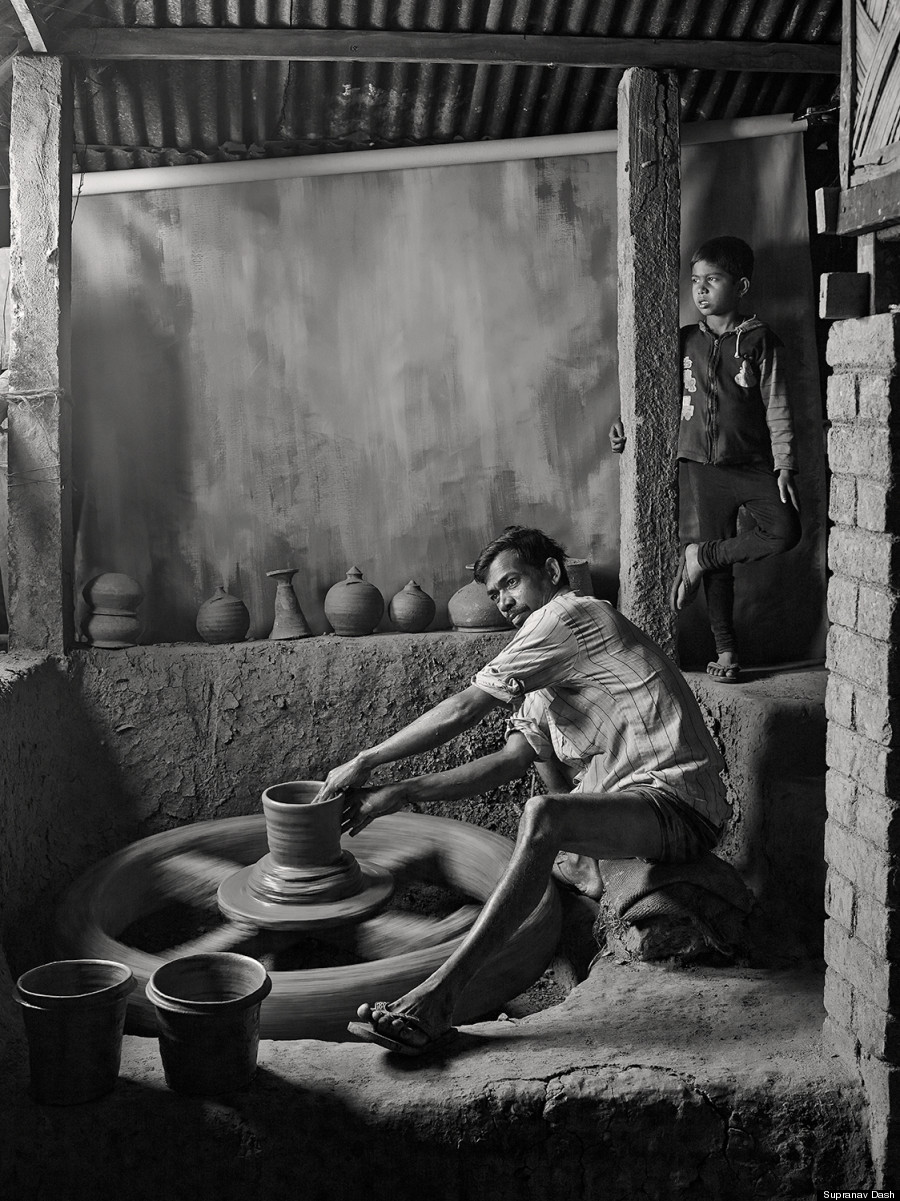 Village potter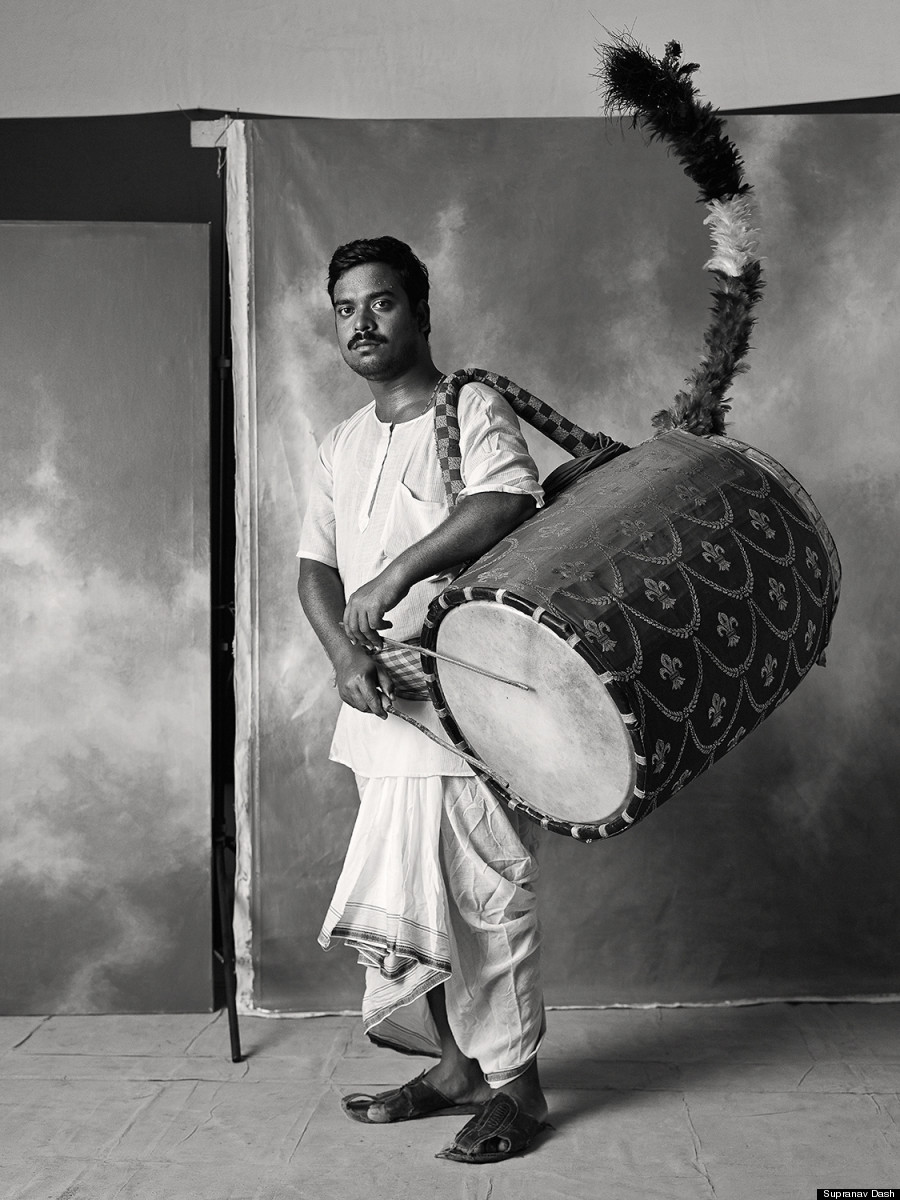 Festival drummer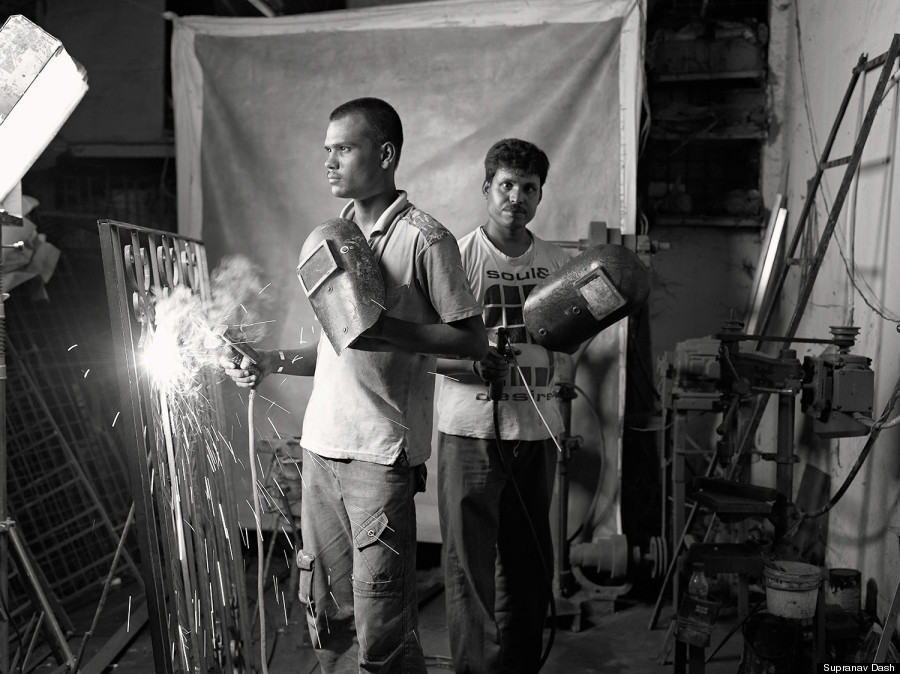 Iron fabricators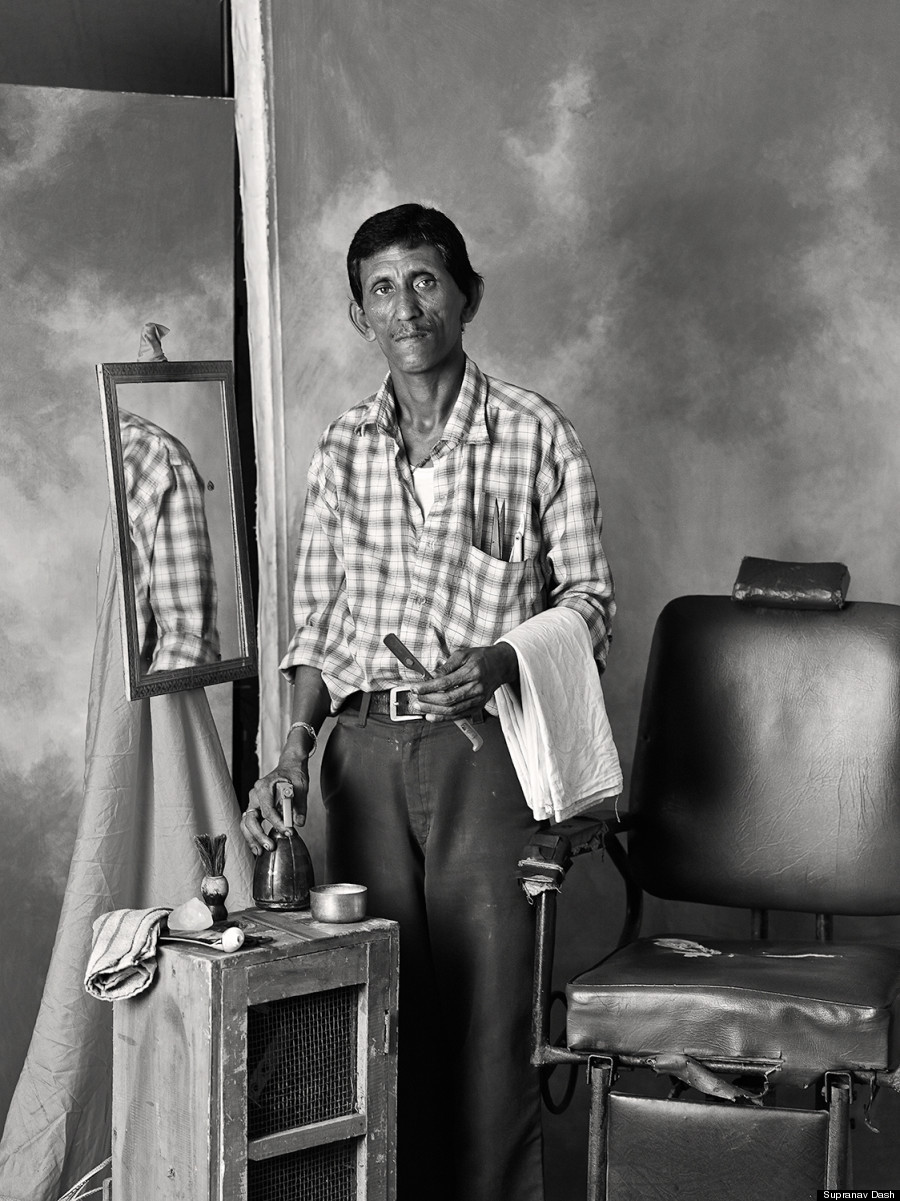 Barber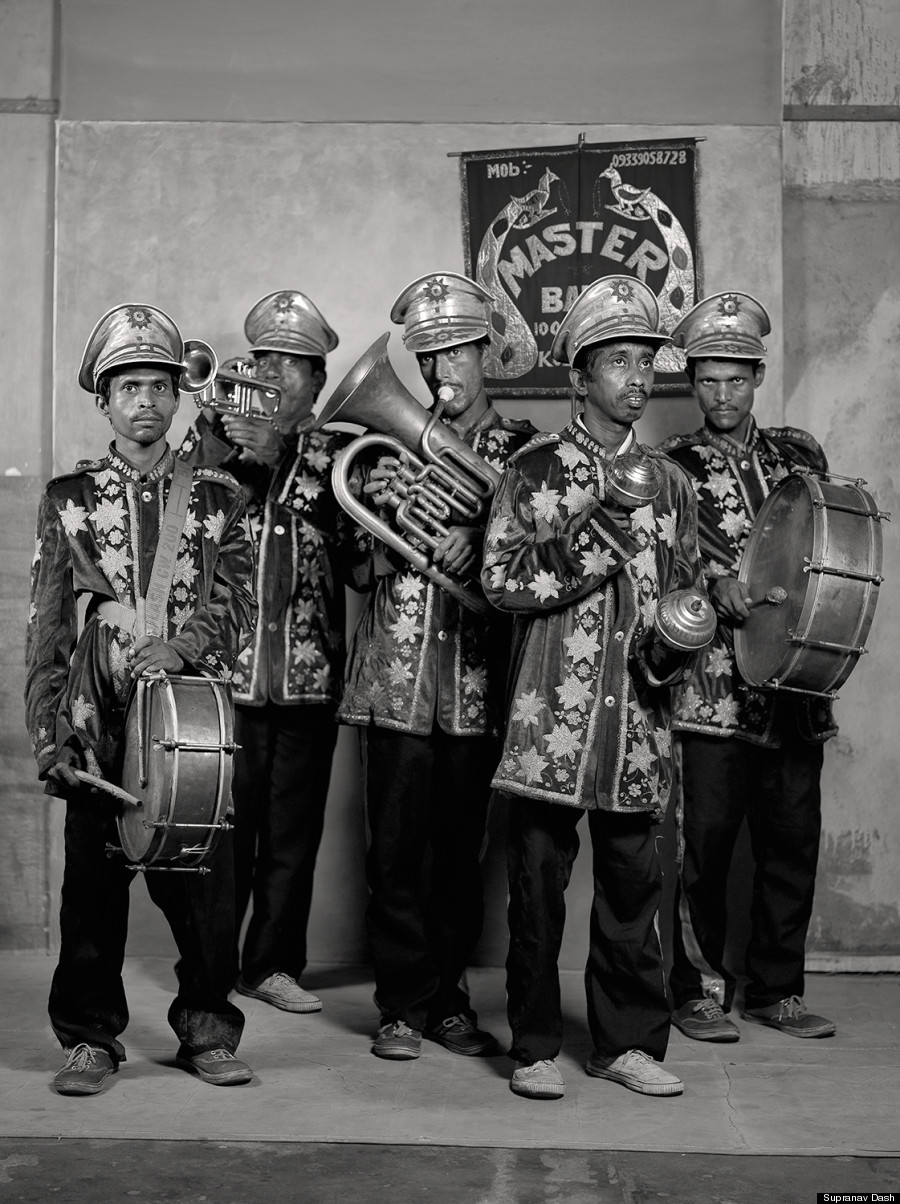 Band party boys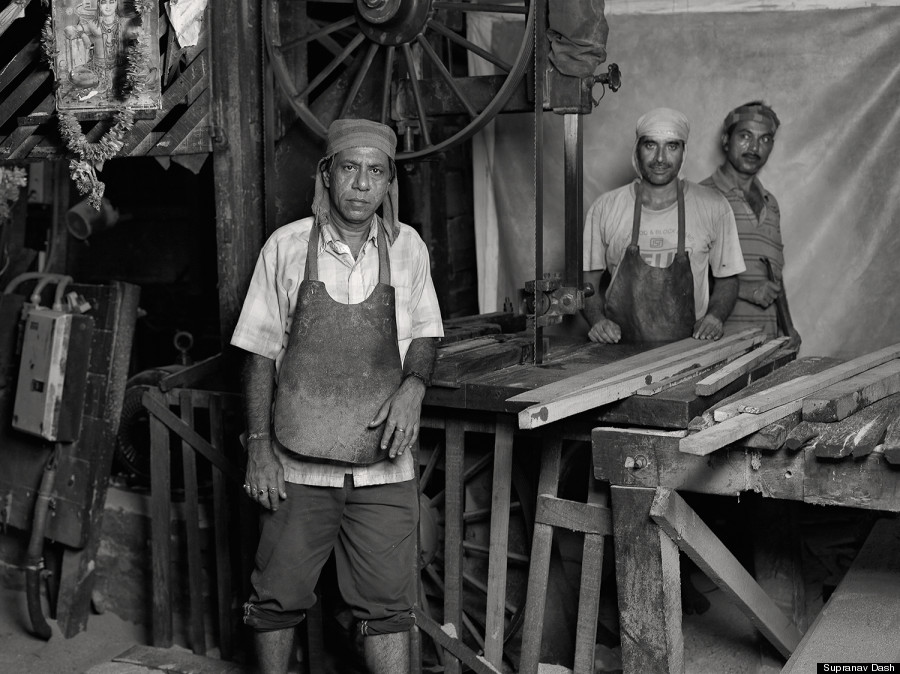 Saw mill owner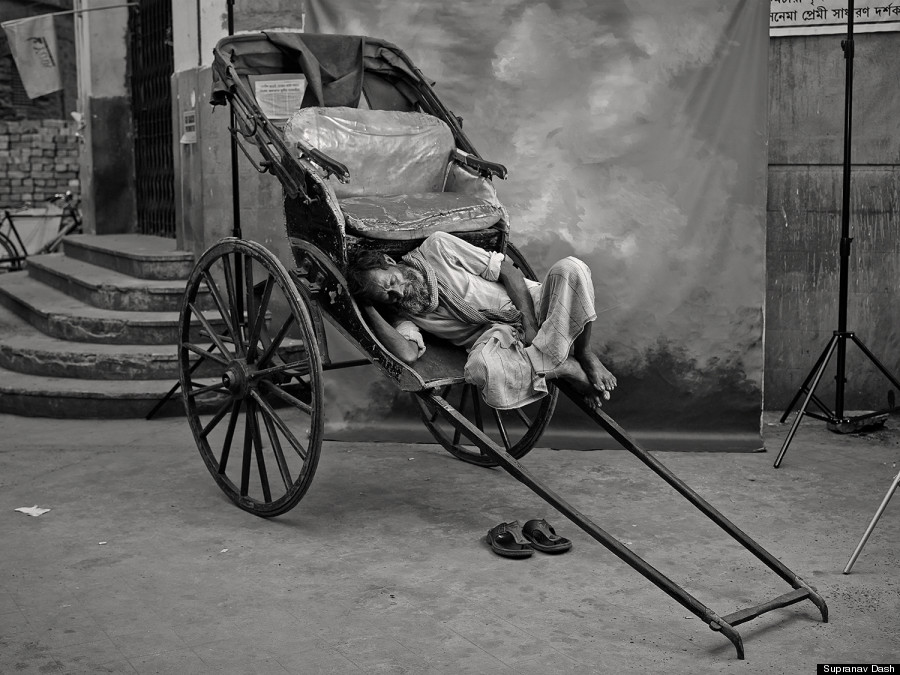 Rickshaw puller