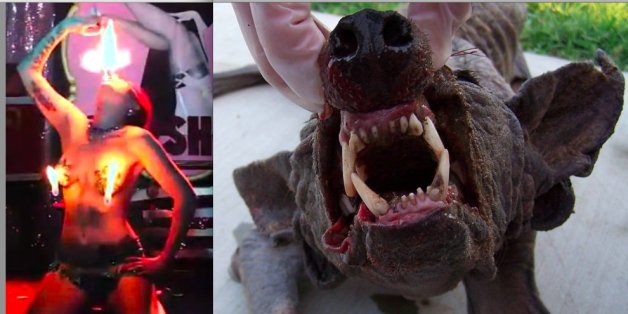 We at HuffPost Weird News get asked all the time, "Where does Weird News come from?"
The simple answer: Most weird news starts out as a bad idea. This week in our Top 5 we have four people acting on extraordinarily bone-headed notions -- like setting your nipples on fire.
We also have one bizarre animal. Nobody -- not even a DNA lab -- can explain what it is. Maybe you can.
1. It's a bad idea to have sex with 100,000 men.
Who are we to judge, if Ania Lisewska of Poland aims to have sex with 100,000 men?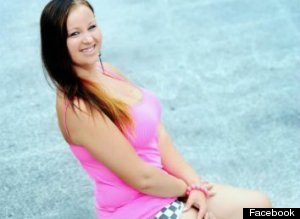 We just question the logistics. The 21-year-old Warsaw woman has only had sex with 284 men to date.
Now, do the math: She plans to have at least a 20-minute encounter with each guy. If she were to go day and night without breaks for food, sleep or hygiene, it would still take her 3.8 years. It's not impossible, just not plausible. But as HuffPost reporter Dave Moye says, "It's good to have goals."
Lisewska gets bonus points however for having an extremely understanding boyfriend and an inspiring credo: "I love sex, fun and men." (Read More)
2. It's a bad idea to swallow a severed human toe.
Perhaps it's a bad idea simply to frequent a bar famous for it's "sourtoe cocktails," but that's what they do at Dawson City's Downtown Hotel in Canada.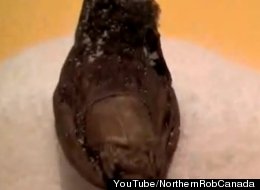 Since the early 1970s, when a riverboat pilot named Captain Dick Stevenson started the tradition, more than 52,000 Downtown Hotel patrons have touched their tongues to a mummified little piggy that's been dipped into a drink, usually whiskey, to gain membership in this peculiar club.
Last Saturday night, a man only identified as "Josh" swallowed the entire tootsie worm-from-the-tequilla-bottle style. He paid a $500 fine and skipped town.
Now, the Sourtoe Cocktail Club and Capt. Dick have some decisions to make. (Read More)
3. It's a bad idea to shoot an arrow wrapped with marijuana through a jailhouse window.

David Wayne Jordan, who allegedly told police he was squirrel hunting, is now residing at the Whatcom County Jail in Washington -- the same house of detention at which he took aim . . . and missed. (Read More)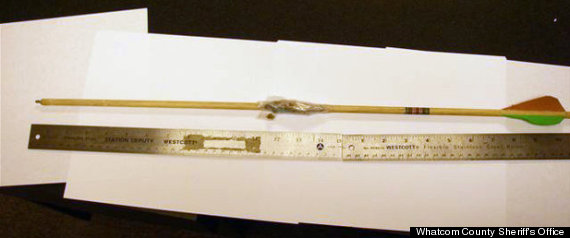 4. It's a bad idea to set your nipple tassels on fire.
Like any burlesque dancer, Go Go Amy just wanted to get the audience hot and bothered. But her show at Scotland's Abertay University had the wrong sort of climax -- and set off smoke alarms. (Read More)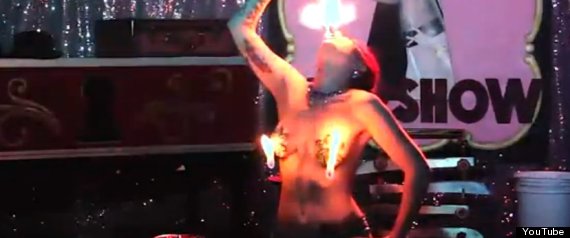 5. What the hell is this?
The chickens on Phylis Canion's Texas were all being slaughtered in the same gruesome fashion. Blood had been sucked out of the poor birdies' bodies. Then, Canion found the carcass of a bizarre, blue-skinned, blue-eyed canine, and started to think this critter could be a chupacabra -- an animal many claim exists only in legend.
The "Blue Dog," as Canion calls it, differs from other canines in that it has three phlanges -- or toes -- on its front paws. It also has four nipples. A full investigation is featured on Science Channel's "The Unexplained Files."
DNA labs haven't been able to determine what it is, but it could be a hybrid of a coyote and a Mexican wolf. All we can say for sure is that what Canion sent to the taxidermist is scary as hell -- and there have been other sightings of such creatures near her Curio home. (Read More)
PHOTO GALLERY
Is This A Chupacabra?