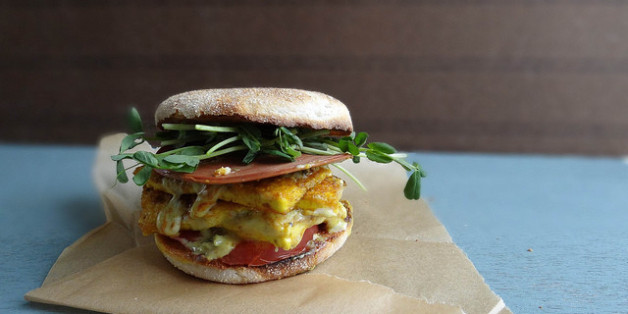 The end of summer is tough for many reasons (no more berries!). But one of the hardest adjustments is getting used to the hectic schedule that back-to-school throws us into. Gone are the leisurely mornings of summer; and back are the chaotic 6 a.m. wake-up calls where no one seems to be able to find their shoes. And just like that, breakfast becomes an impossible task again.
We understand how hard it is to get everyone off to where they need to be AND make sure they've had a healthy breakfast. That's why we've put together a collection of not 10, not 20, but 100 recipes that will hopefully help make this school year so much easier.
We have recipes that you can quickly make in the morning; recipes you can prepare the night (or even weekend) before to store in the freezer until you need them. We even have recipes for when there's no time to sit and eat breakfast. Check it out, and good luck with back to school.
Want to read more from HuffPost Taste? Follow us on Twitter, Facebook, Pinterest and Tumblr.
PHOTO GALLERY
Back-To-School Breakfast Recipes