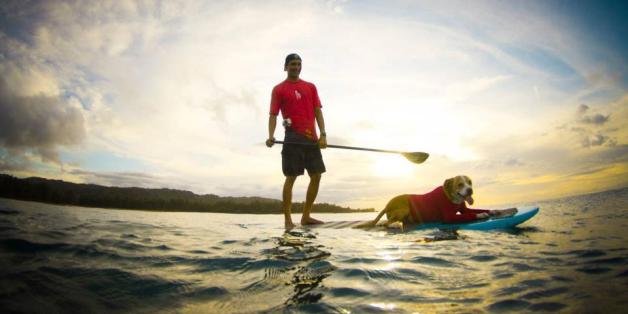 We all know that dogs are man's best friend, but Pulu, a Pit-Lab mix, was "crazy loyal" according to owner and pro-surfer Rocky Canon. Pulu never left Canon's side, even following Canon into the waves on Hawaii's famed North Shore.
As a result, Pulu caught his first wave at just over one years old and went on to become one of the most well-known surf dogs on the island. His fearlessness and spirit inspired novice surfers of all ages to head out on a board. "If Pulu can surf," one guest of Turtle Bay Resort said before a surf lesson, "I can do it!"
We were saddened to hear that Pulu passed away earlier this summer, but read Canon's touching tribute to his best friend to feel a little bit better about the world.
Aloha, Pulu.
"Putting him to rest Friday July 12, 2013 was the hardest thing I've done to date, and I miss him so very much. I know it was just as hard for him to see me for the last time on this earth, if not harder, because he was so crazy loyal. I know he's with Opio up there and they're waiting for me." -Rocky Canon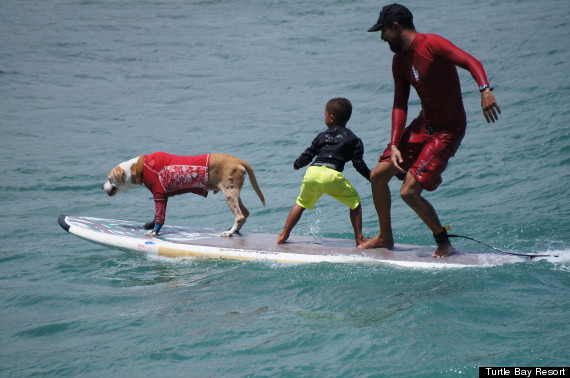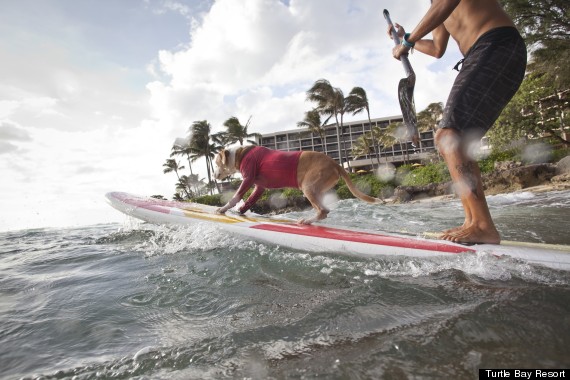 PHOTO GALLERY
Canine Bruddas