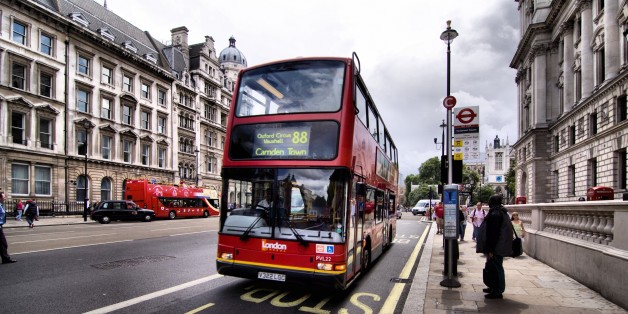 He got on the bus, then he got off.
A man traveling on a bus to Bedford, England allegedly massaged his genitals with shampoo to "soothe his groin area," MK Web reported.
Philip Milne, 74, told Bedford Magistrates Court earlier Tuesday that he was having issues with his briefs and unzipped his trousers to remedy the irritation.
Milne squirted shampoo on his member to the horror of a mother and son watching. Though Milne is sticking to his sticky story, prosecutor Camille Gifford found it hard to swallow.
"He said he wasn't masturbating and resented everyone else on the bus for ganging up on him," Gifford said. "He had his zip undone on his trousers and was rubbing his penis and his testicles. In essence the defendant was masturbating while on the bus."
Milne rose to the occasion. Acting as his own attorney, he admitted to one charge of an act of outraging public decency.
"I'm not disputing what was done was wrong but bear in mind I thought I was being discreet," Milne said about his stroke of bad luck.
Milne was faced with a stiff fine of $98, plus court costs.
Earlier this year, a New York man was masturbating on a bus before attacking a woman and her children, the New York Post reported.
More recently, a New Jersey bus driver was caught on video masturbating while driving through traffic.
BEFORE YOU GO
PHOTO GALLERY
Over-Exposed