Hollywood industry site TheWrap has a sleek new look for fall. Editor-in-chief Sharon Waxman introduced 'TheWrap 3.0' to readers in a post early Tuesday morning, describing the new incarnation of the site as having "cleaner graphics" with "easier navigation" and "more stories above the fold and direct links to our growing original video."
The site, which launched in January 2009, will now unveil landing pages for by subject (Movies, TV, Media, Culture, Awards, Reviews, etc.) as well as introduce a PowerGrid to its home page.
"Every website is a living, breathing organism that changes every day, if not every hour. So expect to see more changes day by day," Waxman said in her post.
See an image of the redesign below, alongside what the site previously looked like. And watch Waxman explain the new site in the video above.
New Site: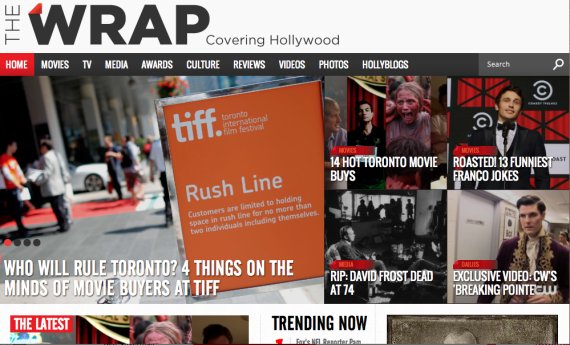 Old Site: