If you need more proof that your gadgets become obsolete as soon as the next one comes out, turn to Walmart.
The retailer is offering the newest iPhone for just $98 -- more than $100 less than its official sticker price -- ahead of Apple's expected iPhone 5S launch next week. Here's an ad currently on Walmart.com: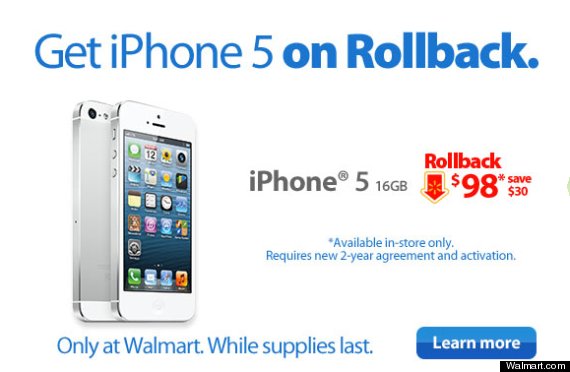 The retailer also slashed prices on its 10-inch iPads by $50. (It's rumored that Apple may launch a new iPad next week as well.)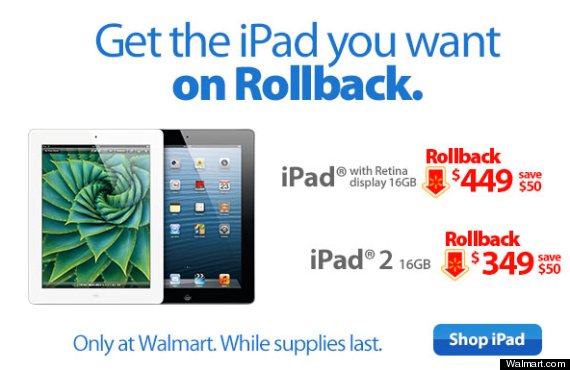 But if you want a major deal, the iPhone 4S is probably your best bet. Walmart has been offering that version for just $39 since June, according to Engadget.

Walmart isn't the only place where you can get a deal on an iPhone though. RadioShack and Best Buy are also slashing prices on older iPhones, according to CNNMoney. In addition, Apple is offering iPhone lovers up to $280 towards a new one when they trade in their current model, according to various reports.
BEFORE YOU GO
PHOTO GALLERY
11 Bad Habits We Picked Up From Our iPhones