One Texas woman discovered that it's all too easy to get carried away by love.
On Saturday, bride-to-be Kendall Sawyer and her fiancé Ryan Matthews took their engagement photos at her parents' home, located just outside of Paris, Texas. In one creative shot, Sawyer is seen floating away on a balloon, tethered only by Matthews' outstretched hand. Check out the photo below: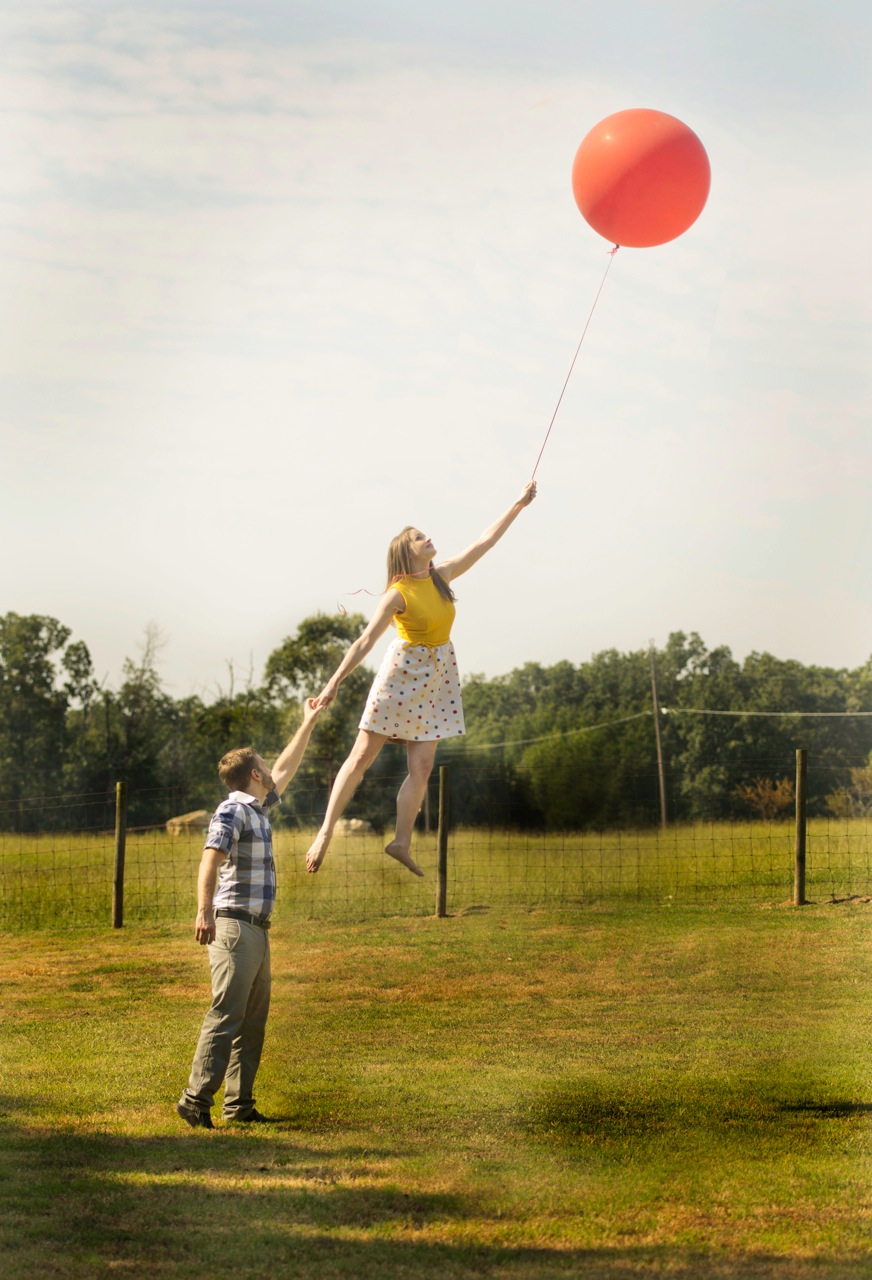 Credit: Charles Tabangcora Productions

Photographer Charles Tabangcora told The Huffington Post that they used a ladder and Photoshop to achieve the whimsical shot.
"We placed Kendall on the top rung of a ladder while holding the balloon," he explained. "I then shot the background without anyone or anything in it and merged the photos together in Photoshop. It took multiple shots and I just pieced the elements together."
The bride-to-be said she got the inspiration for the shot from a similar photo she had seen online. The couple plans to tie the knot at their local courthouse in early 2014.
Click through the slideshow below for to see some more of our favorite engagement photos taken by award-winning wedding photographer Elizabeth Messina.
PHOTO GALLERY
Engagement Photos
[h/t Reddit]
Keep in touch! Check out HuffPost Weddings on Facebook, Twitter and Pinterest.