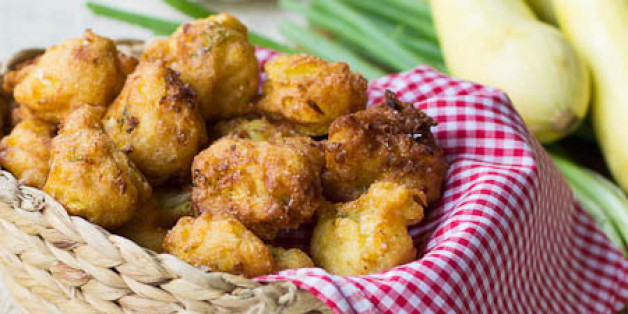 We're just going to say it: hush puppies are the best thing to ever happen to cornmeal. If you like cornbread, you'll love hush puppies because they're even better -- and we say that as huge cornbread fans. Hush puppies, which are a gift from the South (like so many of our other favorite foods) are a lot like the Italian's arancini -- only instead of risotto, they're made with corn.
Even if you're not into deep-frying, you'll want to give these hush puppy recipes a try. (We promise, they're worth the effort -- and oil.) While you can never go wrong with your standard cornmeal recipe, we've found some exciting variations with cilantro and squash that have to be tried.
Want to read more from HuffPost Taste? Follow us on Twitter, Facebook, Pinterest and Tumblr.
PHOTO GALLERY
Hush Puppies