 What were you doing on Sept. 4, 2002?
Chances are, you and the rest of the world watched Kelly Clarkson win the first season of "American Idol." The rest is pop-culture history.
The Texan has since released chart-topping girl power anthems and publicly feuded with Clive Davis, all while being named Forbes' top-earning "American Idol" winner for 2012, a decade after the fact.
What a difference 11 years makes! In honor of her "Idol" win anniversary, take a look at Kelly's 10 greatest moments in music, love and self-expression.
1. Earlier this year, Kelly followed in Aretha Franklin's footsteps, singing "My Country, 'Tis of Thee" at President Barack Obama's second inauguration. Such an honor.

2. She even stole the spotlight from Beyonce, who came under fire for lip syncing her inauguration performance. No back tracks for Kelly!

3. Any one of her concerts. Whenever Kelly whips out her silly, energetic antics behind-the-scenes or onstage, you know she's having fun and enjoying every minute of it.

4. She survived the 2003 musical comedy "From Justin To Kelly." The movie won the "Worst 'Musical' of Our First 25 Years" Golden Raspberry in 2005. Her co-star Justin Guarini didn't fare so well either.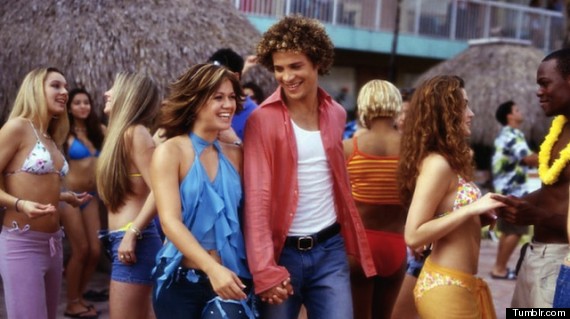 5. Kelly took home her third Grammy this year! The soprano was nominated for four awards and won Best Pop Vocal Album for "Stronger." Her acceptance speech was the night's highlight.

6. The time this happened. So much swag.

7. The singer met Brandon Blackstock in 2011 (her manager is Brandon's father). The two got engaged last year and now she's planning her October wedding. The duo's family has serious country roots: Kelly's mother-in-law will be Reba McEntire!

8. Kelly swept up several accolades from Rolling Stone's Decade End Reader's Poll in 2009. Her most impressive feat was for "Since U Been Gone," which was listed as the No. 9 single of the decade.

9. She mastered the hair flip post-"Idol." Kelly proves the best revenge is gaining success whilst fiercely whipping your perfect mane. Sucks to be you, cheaters.

10. Kelly remains humble after more than a decade in the spotlight. Most importantly, she's never compromised herself or the music over material she doesn't believe in.

To sum it up ...

Happy "Idol" anniversary, Kelly!
BEFORE YOU GO
PHOTO GALLERY
Kelly Clarkson Quotes