Mila Kunis stepped out in a pair of skinny jeans and a Batman T-shirt Tuesday while grocery shopping with her mother, Elvira.
The 30-year-old star was spotted at Pavilion's in West Hollywood, Calif., on Sept. 3. She and her mom were seen pushing a grocery cart overflowing with shopping bags through the parking lot. Kunis looked cool and casual in a gray shirt with a yellow Batman sign and tight, dark jeans. The fresh-faced beauty stayed hidden behind a pair of aviator sunglasses as she loaded the bags into the back of their car as paparazzi snapped away.
Last week, Kunis was seen in Beijing, China, with boyfriend Ashton Kutcher. The two took part in some PDA and climbed the Great Wall of China together, according to E! News.
The Oscar-nominated actress has been busy this summer filming "Jupiter Ascending" alongside Channing Tatum. The sci-fi thriller, directed by Andy and Lana Wachowski, is about a woman who is targeted for assassination because she threatens the queen's regime in a universe where humans are at the bottom of the evolutionary chain. It's due in theaters in July 2014.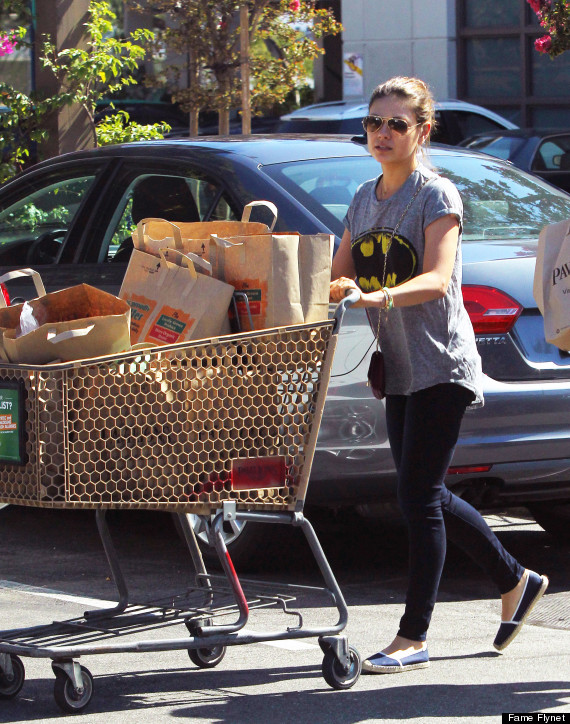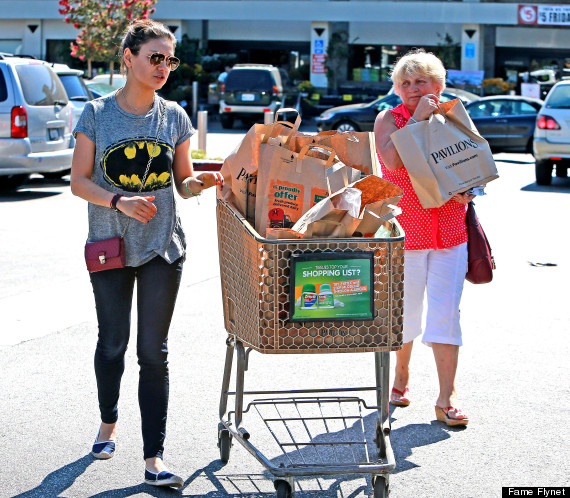 BEFORE YOU GO
PHOTO GALLERY
Celebrity News & Photos