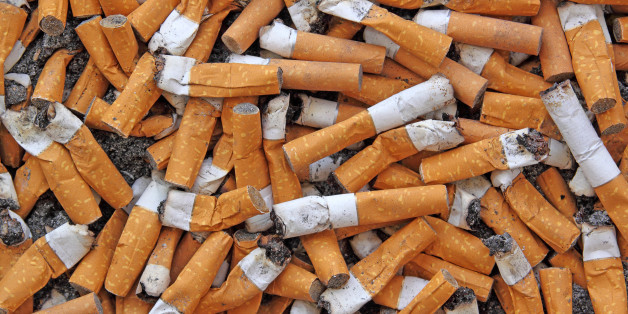 Dealing a blow to tobacco companies, an appeals court in Florida upheld a jury's decision to award $35 million to the widow of a smoking victim who died of lung cancer in the mid-1990s.
The widow, Dorothy Alexander, had originally sued North Carolina-based cigarette giant Lorillard Tobacco Company after her husband, Coleman Alexander, a smoker for more than 40 years, died of small cell lung cancer.
Coleman Alexander, who owned a cleaning business, began smoking at age 14. He favored Kent brand cigarettes, which Lorillard manufactures, according to Law 360. Dorothy Alexander sued several tobacco companies, but Lorillard was the main defendant.
In late February, Dorothy Alexander was awarded $25 million in punitive damages, plus another $20 million in compensatory damages that were later reduced to $10 million based, in part, on Coleman Alexander's role in his own addiction.
The court ruling stated that Dorothy Alexander gave "more than sufficient evidence" to show Lorillard's "continuous, repeated and aggressive attempts to discredit the scientific research" illustrating how cigarettes are unhealthy and addictive, and that the company "cast doubt on the validity" of that research through advertising and "public relations campaigns," the Palm Beach Post reported.
"The plaintiff similarly provided evidence of more than a half-century of Lorillard's reckless disregard of the scientific findings and of its indifference to the potential physical harm to consumers caused by its product for its own purely economic gain," the ruling said, according to the Post.
During the trial, Lorillard argued it shouldn't be forced to pay damages because cigarettes are legal and because it had complied with current regulations surrounding their manufacture and sale, according to Bloomberg.
Lorillard is now barred from arguing for a new trial over damages.
Coleman Alexander was a member of a large class-action lawsuit in 1994 against R.J. Reynolds Tobacco Company, which is based in Winston-Salem, N.C., and is the largest tobacco company in the country. Although the Florida Supreme Court threw out the case, it opened the floodgates for individual suits such as Alexander's. According to The Associated Press, thousands more cases like Alexander's have been filed in Florida since the state Supreme Court ruled on the class-action case in 2006.
(Hat tip, Reddit)
BEFORE YOU GO
PHOTO GALLERY
Smoking, State By State