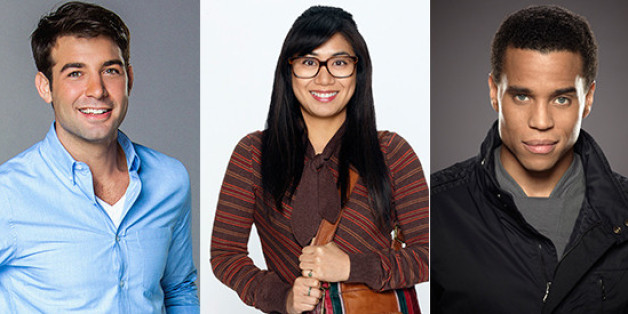 How many times have you been watching TV and said, "Hey, isn't that ..."? This Fall TV season is full of those familiar faces, from supporting players who are getting their time to shine in new projects to industry veterans making their way back to the small screen.
James Wolk -- a.k.a. "Mad Men's" Bob Benson -- is one of those stars that's poised to become a household name. After several memorable TV stints, from Fox's very short-lived "Lone Star" to "Happy Endings" and "Shameless," Wolk is truly a standout opposite Robin Williams in CBS's "The Crazy Ones."
Viewers will also be treated to some stars we love from other projects, now in very different roles. Former "Battlestar Galactica" Cylon Tricia Helfer is trading in that slinky red dress for a cowboy hat in ABC's "Killer Women"; "Harold & Kumar" star John Cho is going from comedy with last season's canceled "Go On" to time-traveling sci-fi with Fox's "Sleepy Hollow"; and Malin Akerman can now finally be seen on TV again for longer than "Childrens Hospital's" 15-minute episodes with ABC's "Trophy Wife."
Click through the slideshow below to find out where you've seen all those familiar faces of fall TV before.
PHOTO GALLERY
Fall TV's Familiar Faces
BEFORE YOU GO