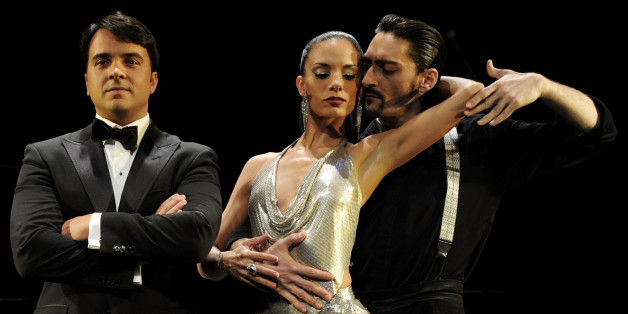 Luis Bravo is a serious man of few words. Instead of verbalizing his thoughts, he lets his imagination dance through the elegant bodies who perform to the music he composes.
"'Forever Tango' is my tribute to the immigrants who left families, wives, lovers, and children to cross the ocean, reaching for their dreams in the deepest corner of South America, Buenos Aires," wrote Bravo in Broadway.com. "They were hungry, scared and living in squalor, seven to a room. To survive, they worked in the most indecent conditions in the slaughterhouses on the smelly Riachuelo in the heart of the port city. Violence at the point of a knife and death in its streets was common."
Bravo is the creator and director of Broadway's "Forever Tango." The production premiered in San Diego in 1990 and then hit Broadway in 1997, when it earned a Tony nomination for Best Choreography. It revived on Broadway in 2004, and it's back in New York City this summer for a limited run through September 15 — with guest performances by singers, Gilberto Santa Rosa and Luis Fonsi.