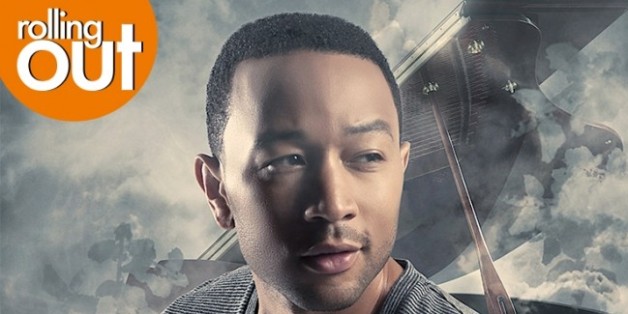 As John Legend celebrates the release of his latest effort, "Love in the Future," the singer-songwriter is determined to push the culture forward as an artist.
For his fourth studio project, Legend managed to land close friend and frequent collaborator Kanye West, who helmed a bulk of the album's soulful production. During an interview with Rolling Out magazine the Grammy Award-winner admitted he takes great pride in being attentive to detail.
"As a musician, I always wanted to make music that was beautiful and excellent," he said. "I want to make a real contribution to the culture. I grew up listening to [the] soul music [of] greats such as Marvin Gaye and Stevie Wonder. I look at the legacy they made and I want to leave a similar legacy."
"That means a commitment to quality, a commitment to creating something beautiful, and a commitment to being different from everyone else."
In addition to West's contribution on the opus, the 34-year-old also tapped Rick Ross for the single "Who Do We Think We Are." And while the rapper found himself in a bit of controversy earlier this year due to a date rape lyric, Legend feels that hip hop as a whole should clean up its misogynistic lyrics.
"Hip-hop has a strong misogynistic streak that we should try to get rid of," he added. "More rappers should be careful about what they say about women. I think they're trying to sound tough, or sound like they don't give a s—. But to me, it just sounds like you're an a–hole. I think rappers should pay more attention to what they say about women. Some of the things I hear, I find pretty disgusting."
Check out more of John Legend's interview with Rolling Out magazine here.
BEFORE YOU GO