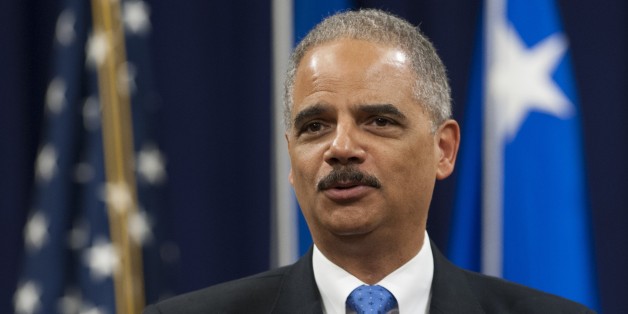 Ten years after the passage of landmark legislation designed to curb and eventually eliminate rape behind bars, prisoner advocates remain confident the law can save lives.
The Prison Rape Elimination Act, signed into law by George W. Bush on Sept. 4, 2003, is the "first federal civil law to address sexual abuse in detention," according to a press release from Just Detention International.
"PREA stands today as one of the most significant human rights victories in modern U.S. history," Lovisa Stannow, JDI's Executive Director, said in the release. "The law acknowledged that prisoner rape constitutes a crisis – something many people denied at the time – and that the government has a duty to end this violence."
Stannow said the law has had a "transformative impact."
"Corrections facilities are more transparent, and are adopting policies and practices that were simply unheard of before PREA," Stannow said.
The legislation mandated a nationwide survey, released in 2010, that showed the prevalence of prison rape and abuse across the country.
The survey showed that one in eight detained youths are sexually abused. That number is nine times greater for transgender youths. Overall, about 200,000 people are sexually abused behind bars every year.
In May 2012, the Department of Justice, in accordance with PREA, released a list of standards that jails, youth detention facilities, police lockups and halfway-houses must follow.
Among the requirements is a provision that LGBT inmates, who are at greater risk of abuse, be housed appropriately so they're not put at risk. There are also measures that would require incarceration facilities to provide an outside agency where inmates can report abuse.
In August, those standards became binding. The DOJ will now start auditing facilities to make sure they're in compliance.
"We'll know more from the audits – the results of which will be made publicly available," JDI spokesperson, Jesse Lerner-Kinglake told The Huffington Post in an email. "We do know for certain that many facilities are taking major steps toward gaining compliance. There's a lot of work to be done, for sure, but PREA, the standards, and the promise of audits are having a tangible impact on how corrections facilities are addressing sexual abuse."
Lerner-Kinglake said advocates must now focus on making sure the standards are implemented.
"The PREA standards are a powerful human rights tool," he said. "If adopted nationwide, they have the potential to save lives."
BEFORE YOU GO
PHOTO GALLERY
Wrongfully Accused