 (AP Photo/Mohammad Hannon)
1. A Hellish Problem
As debate rages in Washington over whether to use military force against Syria, it's worth taking a look back at some of the most in-depth reports on the civil war there. While U.S. officials have cautioned that the intelligence linking Syrian President Bashar Assad or his inner circle to the alleged chemical weapons attack on the outskirts of Damascus on August 21 is "not a slam dunk," there have been widespread reports over the past year that Assad has used chemical weapons against his own people.
Reporters for the French newspaper Le Monde spent two months with the Syrian rebels near Damascus and witnessed the use of chemical weapons on multiple occasions. "At first, there is only a little sound, a metallic ping, almost a click," they reported in May. "No odor, no smoke, not even a whistle to indicate the release of a toxic gas. And then the symptoms appear. The men cough violently. Their eyes burn, their pupils shrink, their vision blurs. Soon they experience difficulty breathing, sometimes in the extreme; they begin to vomit or lose consciousness. The fighters worst affected need to be evacuated before they suffocate."
A Syrian medical technician told The New Yorker's Dexter Filkins that he heard an explosion on April 25 and saw a strange blue haze. "Within a few minutes, Majid said, his eyes began to burn, and he felt sick to his stomach," Filkins reported. At the local hospital, "dozens of people were streaming in, choking, vomiting, crying, saliva bubbling out of their mouths."
The Syrian rebels, for their part, have learned to be creative. For Wired, Matthieu Aikins tagged along with the arms manufacturers of Aleppo, who have turned an abandoned school into a weapons factory, where they make all manner of homemade bombs. "Aside from IEDs and grenades, their most popular item is a short-range rocket similar in design to the ones developed by Palestinian militants in Gaza," Aikens writes. "To make the rockets, they cut the U-joints off the ends of car driveshafts, later reusing them to join the mortar tube to its baseplate." Aiken also witnesses the rebels launch grenades with a giant slingshot -- with nearly disastrous consequences when it misfires.
The most compelling story, however, is David Remnick's account last week in The New Yorker of his visit to the Za'atari refugee camp, just over the border in Jordan, which is now home to more than 120,000 Syrian refugees.
"In Za'atari, the dispossession is absolute," Remnick writes. "Everyone has lost his country, his home, his equilibrium. Most have lost a family member or a close friend to the war. What is left is a kind of theatrical pride, the necessary performance of will. 'This place is a graveyard for camels,' a refugee in his thirties named Ahmed Bakar told me one morning. 'Camels can't even live here. But Syrians can.'"
Bonus: The BBC has a good interactive look at the growth of the camp, and reports that a second overflow camp, Azraq, is being built to hold another 130,000 refugees. The U.N. estimated this week that 2 million Syrian refugees have fled to neighboring countries, and that 5 million have been displaced inside the country.
Bonus #2: Joshua Hersh reports on the popularity of cell phone oases, where refugees in Lebanon can connect to cheaper Syrian cell phone networks to speak with loved ones back home. "No one can quite explain why cell phone oases like this one pop up at random intervals along the western edge of the valley," Hersh writes, "but the locals know all the hot spots -- near the Ksara vineyard in Zahle, in a field not far from the town of el Marj, beside a natural spring in Jdita. Knowledge of them, Syrians say, has spread purely by word of mouth."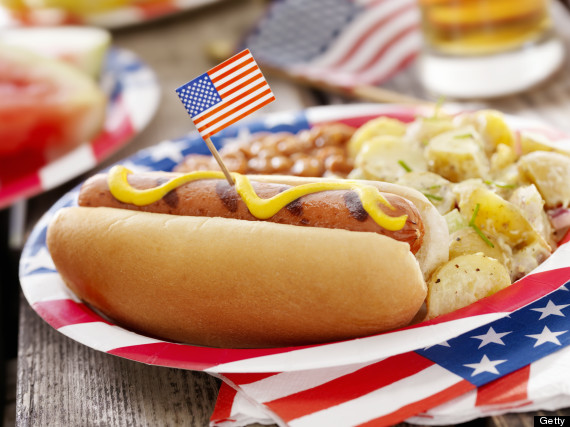 2. Case Of The Mondays
That long Labor Day weekend sure was nice, wasn't it? Maybe you got out of town for one last end-of-summer hurrah, or fired up the grill with friends and family. And now, facing this short two-day break, it seems somehow unfair, this meager time off over Saturday and Sunday. Why can't every Monday be like Labor Day?
Arthur Delaney asks that question in HuffPost this week. Indeed, for more than a hundred years, workers successfully fought for shorter and shorter hours, as productivity kept increasing. The average number of hours Americans worked each week declined steadily. Soon, it seemed, people would hardly have to work at all.
But the movement for shorter hours has fizzled, Delaney writes. "Since the passage of the landmark Fair Labor Standards Act in 1938, which established the minimum wage and the 40-hour workweek, the idea that shorter hours could reduce unemployment and lessen misery has been largely forgotten. Today, two-thirds of American workers are on the job at least 40 hours per week, with 25 percent working longer and nearly 7 percent putting in more than 60 hours."
What happened? Read the whole thing.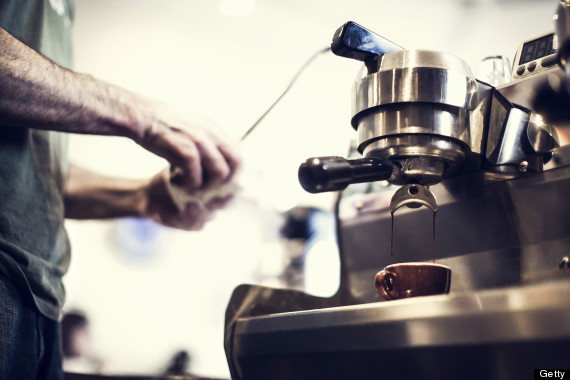 3. Rise Of The Pod People
When Monday does roll around, many of us (myself included) are going to need a good cup of joe to get out the door in the morning. For those just looking for a jolt, the artisanal coffee craze, with its single-origin beans and elaborate brewing methods, may seem maddeningly precious.
The desire for a convenient caffeine delivery system has given rise to percolators, automatic drip coffee makers and, more recently, single-cup brewing systems like those from Keurig and Nespresso. Just pop a packet or pod of coffee into the machine, and you've got a steaming cup of coffee in seconds -- no muss, no fuss.
No wonder the single-serve market is booming. According to Vanessa Rancaño, writing from the heart of West Coast artisanal coffee culture in the East Bay Express, the single-serve market nearly doubled in the last year, to almost $2 billion, and sales are projected to hit $5 billion by 2016.
"It's growing like crazy," Joe DeRupo, spokesman for the National Coffee Association, told Rancaño. "It seems like virtually everyone is jumping on the single-serve bandwagon."
But convenience comes at a price. All those disposable pods are creating hundreds of millions of pounds of unrecyclable trash each year. "It's the poster-child dilemma of the American economy," James Ewell, a packaging specialist who's consulted with major coffee companies, tells Rancaño. Martin Bourque, director of the Ecology Center in Berkeley, puts it more bluntly: "The worst-case scenario is these pods."
Rancaño speaks with coffee company representatives, waste-management specialists, environmentalists, and others to get to the bottom of why these plastic pods are so difficult to recycle. The environmental damage being done by these small containers is surprising, and the fact that the coffee companies seem to have given little thought to the problem is shocking.
Maybe the best coffee really is that shade-grown, fair-trade, single-origin, pour-over coffee, sipped leisurely out of a ceramic mug.
Bonus: How the coffee cup sleeve was invented. (AP Photo/Alonzo Adams, File)
4. The Perfect Storm
On May 31, less than two weeks after a deadly tornado devastated Moore, Okla., another twister touched down in the state, south of El Reno. A group of storm chasers were on the scene, driving across highways and gravel roads and wheat fields to assess the storm's intensity and direction. Quickly, however, the storm grew in size from a mile to 2.6 miles wide, making it the largest tornado ever recorded, and took a sudden turn. A team of scientists, Tim Samaras, his son Paul Samaras, and Carl Young, were caught in the maelstrom -- the first storm chasers ever killed by a tornado.
Those facts have been well documented. But in the Dallas Observer, Brantley Hargrove tells the story in gripping detail that will leave you on the edge of your seat. He begins with Dan Robinson, another storm chaser who was out that day, trying to get a bead on the twister:
The curtain overtook him again and the rain came faster, with a sound against his windshield like stones against glass. His Toyota lurched to the side in 100-mph gusts and began fishtailing in the gravel, causing the car's traction control to cut power to the wheels. He backed off on the accelerator to override it. He did this again and again, never maintaining a speed faster than 42 mph. "The car won't go!" he said.

He punched through swirling eddies of rain. His windshield wipers couldn't clear the water from his windshield. He drove on, blind.

If he had looked at his rearview mirror, he would have seen the headlights of a white Chevy Cobalt, which was somewhere south on Reuter Road. Inside was Tim Samaras, one of the country's most respected tornado scientists.
As the storm grew in size, it picked up speed. "The difference between escape and incomprehensible violence was measured in hundreds of yards on Reuter Road," Hargrove writes. "And while Robinson never looked back, his rear-facing dash camera did, capturing the last living images of a legend."
It's a powerful, moving piece of storytelling. Read the whole thing. (AP Photo/John Minchillo)
5. Fashion Forward
As New York Fashion Week kicks off this week, Robin Givhan provides a good rundown in the Washington Post of the pressure on the fashion industry to feature more black models, rethink child labor practices and the hiring of adolescent girls, and account for unsafe manufacturing practices around the globe.
These are not new issues. For every fresh-faced new star like Grace Hartzel, whose fairy tale-like rise from small-town girl to international modeling sensation is chronicled in Indianapolis Monthly, there seems to be a counterexample, like that of Jennifer Sky, who writes in New York Magazine's The Cut that working as a teenage model resulted in her developing PTSD.
Givhan writes that in the face of such controversies, the fashion industry has stubbornly resisted change. "It may seem odd that an industry that has long had a reputation for fearless creativity and provocative images can be so timid when it comes to the moral universe," Givhan writes. "But fashion is also about playing with the cool kids, and every decision validates a designer's place in the hierarchy, his or her place in the food chain." Perhaps the renewed pressure now will force the industry to recognize and accept the influence it holds in our economy and culture.
Have you read a good longform feature lately? Email me at sasha@huffingtonpost.com. You can also follow me on Twitter.