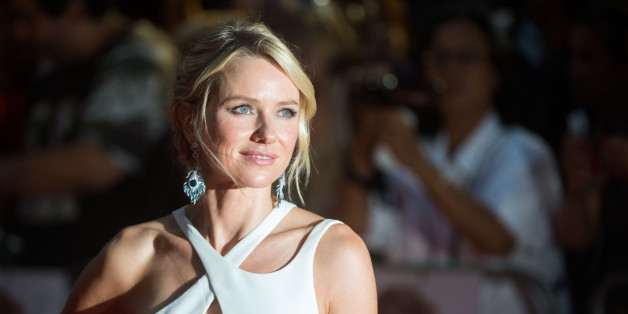 Naomi Watts has long been considered a possible Best Actress contender for her portrayal of Princess Diana in "Diana," but an early wave of reviews from the British press have tossed cold water on those assumptions.
"'Diana' can only be described as a fabulously awful film," Mirror critic David Edwards wrote in his one-star review, which also calls the Oliver Hirschbiegel feature "lazy, mid-afternoon stuff."
Written by Stephen Jeffreys and based on the book "Diana - Her Last Love" by Kate Snell, "Diana" focuses on the princess' love affair with heart surgeon Hasnat Khan (played by former "Lost" star Naveen Andrews).
"Poor Princess Diana. I hesitate to use the term 'car crash cinema.' But the awful truth is that, 16 years after that terrible day in 1997, she has died another awful death," wrote Guardian critic Peter Bradshaw. "This is due to an excruciatingly well-intentioned, reverential and sentimental biopic about her troubled final years, laced with bizarre cardboard dialogue -– a tabloid fantasy of how famous and important people speak in private."
The script for "Diana" was an issue for many of the early reviewers. Here's Kate Muir in The Times of London: "Even when these lines are delivered by the fragrant Naomi Watts, doing her level best with a squirmingly embarrassing script, this film is still atrocious and intrusive."
Watts has gone on record to discuss how conflicted she was about playing Princess Diana in this film. "The filmmakers came to me and it's a good script and it's very scary and I kind of wanted to say no but I couldn't," Watts said last year. In an interview earlier this year, Watts said she ultimately decided to make "Diana" because "it was a story that was going to be told."
"I just felt like she was a fascinating woman," Watts said to Peter Travers. "It's delicate because her boys are still around, obviously. Very much so. But, like I said, it was going to be told. Maybe it was more recent than people [expected]."
"Diana," apparently, is also not the film some people expected.
"[U]ltimately, what's the point of 'Diana'?" wondered David Gritten in The Telegraph. "It's hardly fascinating. It doesn't offer new facts about the Princess's life. And it certainly doesn't explain her complexity or contradictions. That would take a different, better film altogether."
"Diana" is set for U.S. release on Nov. 1.
PHOTO GALLERY
The Most Memorable Quotes From Princess Diana's 1995 BBC Interview