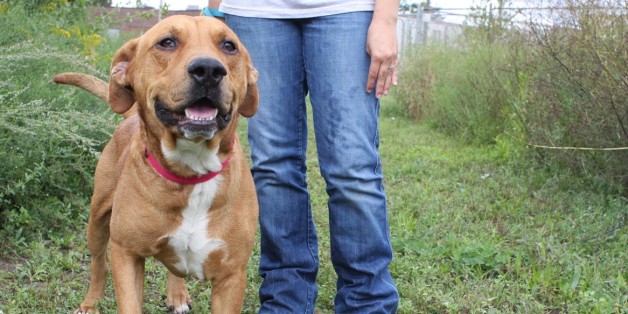 Meet River: he's handsome and friendly and currently winning the hearts of the volunteers at the Dearborn Animal Shelter in Dearborn, Mich. Soon, he'll be ready to go to a new home. Looking at his sweet face, how could you not give him a big kiss?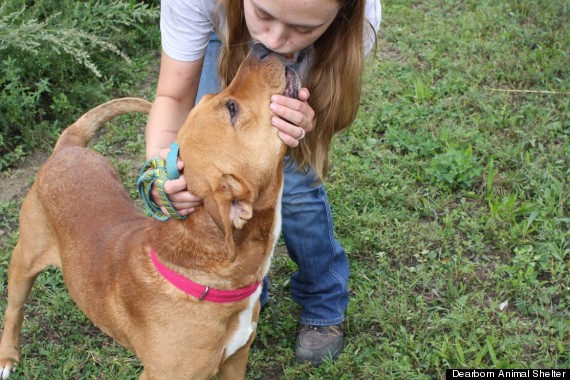 According to a statement from shelter spokeswoman Sandy Boulton, River suffered a terrible experience last month before he made his way to the shelter. Fortunately, someone tried to stop it: Dearborn Heights police received an anonymous tip that night from someone who saw a dog struggling, tied to a rock that had been thrown into the Rouge River.
Dearborn police responded to the call and recovered the dog from the bank of the water. Fortunately for River, he was covered in mud, but didn't have any other serious injuries from the experience.
River is a labrador-retriever-hound mix. According to the Detroit Free Press, the shelter believes he's about 2-years-old and will pay to treat his heartworm as he lives in a foster home. After he's healthier, in about six months, he'll be ready to be adopted.

"He's really a marvelous dog. He seems kind of easygoing," Boulton told the paper. "He's just the kind of dog with a question mark over your head: 'Why would they do it to any being, and why would they do it to such a nice dog?'"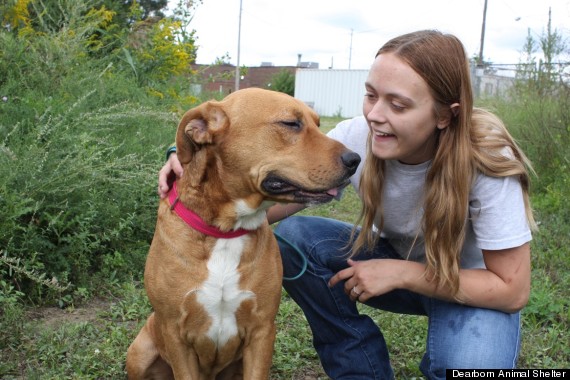 Dearborn Animal Shelter is offering a $1,000 reward for information leadng to the arrest of those who were involved in the incident of animal cruelty. Tipsters can call the Dearborn Heights Police at 313-277-7408.

BEFORE YOU GO
PHOTO GALLERY
Awesome Animal Photos Of 2013