Carmen Marc Valvo unveiled his spring 2014 collection this morning at New York Fashion Week, and it was a lot darker than the other designers' collections we've been seeing so far. What's even more interesting is how different the collection is from Valvo's 2005 spring NYFW debut.
Every collection should have a defining long dress, and the contrast between Valvo's 2005 dress and his 2014 one is striking. The new look features two-toned black and blonde bobs with futuristic-looking black sequined evening wear. When compared to 2005's bright and bouncy floral long dress and tame curls, you can see quite an evolution.
What do you think of Carmen Marc Valvo's design change?
2005 (left) and 2014 (right)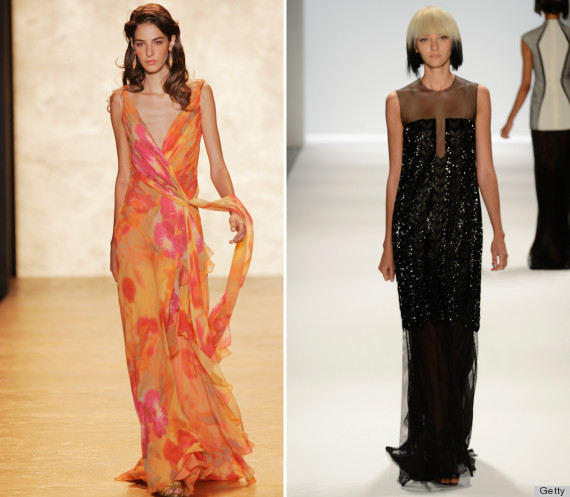 Check out the rest of his S/S 2014 collection...
PHOTO GALLERY
Carmen Marc Valvo S/S 2014