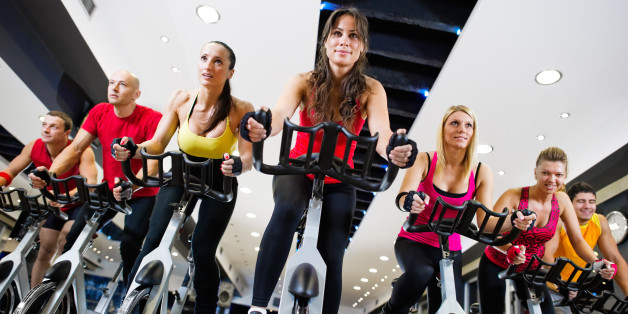 There are hundreds of wonderful sites on healthy living to be seen all over the blogosphere. Here at Fit Links, we'll introduce you to some that have caught our eye.
Indoor cycling and Spinning classes are more readily available than ever -- and we love it! But cycling can require a different type of dress than other athletic activities. POPSUGAR Fitness has all the essentials you need for your next class.
Everyone struggles with fitness goals from time to time -- but not many of us have the goal of swimming 103 miles from Cuba to Florida. We can all learn from 64-year-old Diana Nyad's courage and perseverance. To get you motivated, SparkPeople gathered some of the accomplished swimmer's most inspiring quotes.
What's better than a Tabata workout? A Tabata workout to tunes! Fit Bottomed Girls tried a Tabata workout with music and coaching to pump up your high-intensity interval training.
If August was an off month for your fitness routine, your sign may be to blame. Check out Well + Good's September fitness horoscope for some personalized inspiration to get you back into action.
Planning your workout schedule? Click through the slideshow below for the reasons we think working out in the morning is a great idea!
BEFORE YOU GO
PHOTO GALLERY
Reasons To Exercise In The Morning