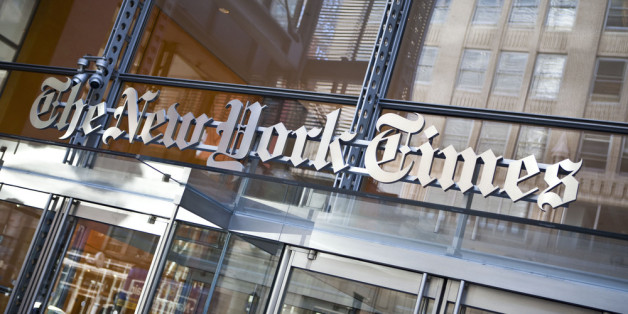 New York Times editor Jill Abramson spoke to the paper's public editor, Margaret Sullivan, on Friday about the Times's ongoing collaboration with the Guardian and ProPublica on national security and surveillance reporting.
On Thursday, the three news organizations published stories about the National Security Agency's ability to, in the words of the Times, "undermine the major tools protecting the privacy of everyday communications in the Internet age."
The partnership came after the Guardian, judging that there were not sufficient press freedoms in the United Kingdom for it to continue reporting on its own, turned to its American counterparts for assistance.
The Times has been criticized for its handling of the NSA story, which, until the partnership, it mostly observed from the sidelines. But the collaboration with the Guardian has pulled the paper much more deeply into the story.
Abramson told Sullivan that, though the American government asked that it not publish its story, the decision to ignore that request was "not a particularly anguished one." She added, "Our default position is to inform the public."
Abramson also said that the Times had gone to "lengths to safeguard the material" supplied by the Guardian, which has been the subject of persistent government intrusion in Britain.
BEFORE YOU GO
PHOTO GALLERY
New York Times