The man is werewolf no more!
Joe Manganiello, who plays the werewolf Alcide in "True Blood," has shaved his signature scruff. He debuted his smooth, clean-shaven face at the 10th Annual Style Awards in New York City last Wednesday.
Manganiello has recently been considered to play the role of Batman in the "Man of Steel" sequel and has a fitness book to be released around Christmas.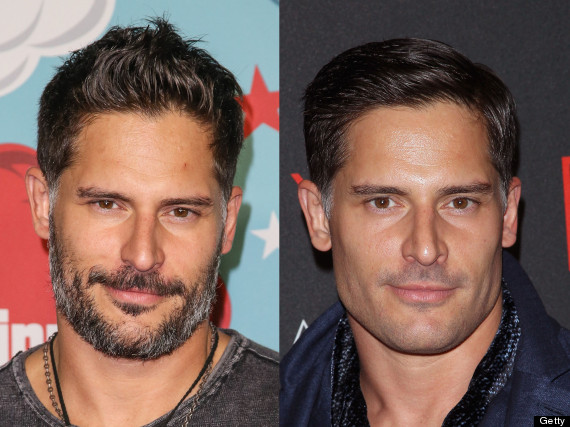 Scruffy Manganiello, left, snapped last July and right, taken this week.
BEFORE YOU GO
PHOTO GALLERY
Celebs Who Look Different With Facial Hai