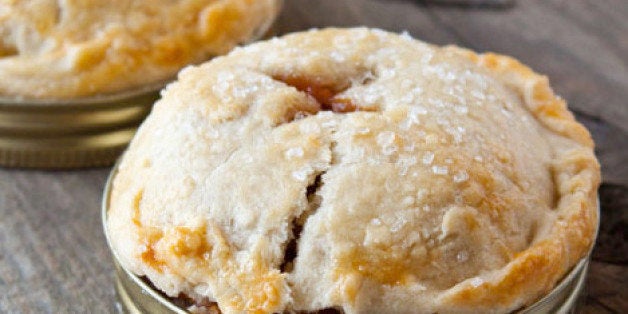 The Mason jar is definitely getting a lot of attention these days. People are intent on finding a million other ways to use them aside from canning. It's been transformed into a cocktail shaker. And a lunch box too. Seriously. While all these alternative uses are good and fine, they don't live up to the creative thinking that is the mini Mason jar pie.
Everyone loves pie. And everyone loves mini pie even more -- they're just cute. But not all of us bakers are equipped with tiny pie pans for baking. That's where Mason jars come in handy. By using the lid of a Mason jar as a mini pie pan, your dream of tiny pies can become a reality. (Almost all of us have at least a couple of these lying around and if not, they're still cheaper to buy than pie pans.)
If you're more in the mood for a full-sized pie...
PHOTO GALLERY
Pie Recipes