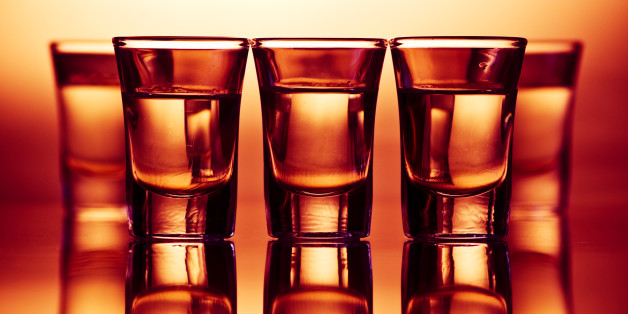 We have a situation. Last month, some unlucky Jersey Shore partiers seeking house music and jello shots might have come home with an unexpected souvenir: mumps.
Popular Jersey Shore nightclub D'Jais Bar & Grill was named as a possible source of New Jersey's recent mumps outbreak in the Monmouth County Health Department's Sept. 5 release.
Apparently, 21 of the 22 current mumps patients, "have been either a patron at or an employee of D'Jais in Belmar in the last several weeks." The remaining patient is a pre-school student, whose source of transmission remains a mystery.
The Centers for Disease Control and Prevention says it usually takes about 18 to 16 days before mumps symptoms begin to show. With questions unanswered, the county health department is still investigating.
Though once a very common childhood disease, mumps became rare thanks to a successful vaccination that reduced the number of U.S. cases from 150,000 per year to just a few hundred per year.
According to the CDC, mumps is transmittable through "droplets of saliva or mucus from the mouth, nose, or throat of an infected person." It can also be spread through sharing soda cans or utensils.
On its Facebook page Thursday night, D'Jais explained the nightclub would be closed on Sept. 6 and Sept. 7.
"Due to the recent suspicion of multiple cases of Mumps in Monmouth County, we have decided to be prudent and not open this weekend out of concern for our employees and the public," the post stated.
The nightclub has also been cooperating with city officials. A city press release said:
This matter is being handled with great concern and sensitivity by the owners of D'Jais, the Borough and the County of Monmouth. It is absolute necessary to advocate responsible and accurate information regarding these suspected cases. D'Jais and the County of Monmouth are working together on ensuring that workers and patrons are safe and will follow all necessary protocols to ensure the matter is handled responsibly. Nothing is more important than the health and well being of our residents.
The release also urges anyone experiencing mumps symptoms -- ranging from the "swelling of salivary glands" to "fever, headache, muscle aches, tiredness and loss of appetite" -- to see a doctor immediately.
Luckily, it seems like it'll take more than a mumps outbreak to deter Jersey Shore clubgoers from one of their favorite haunts. Plenty of D'Jais fans are showing Twitter love for the venue:
Fist pump on @djais we still love you pic.twitter.com/EgiOleJjcN

— The 2 Jersey Girls (@The2JerseyGirls) September 6, 2013