We love the Duchess of Cambridge and would kill to borrow from her elegant dress collection. But when it comes to going out on the town and tossing back a few Pimm's Cups? Yeah, we want Pippa Middleton by our side.
Herewith, in honor of Pipp's 30th birthday today, 30 reasons we want to drink a Pimm's Cup with the coolest Middleton sister.
1. She loves good parties. In fact, planning them is what she does for a living.
2. She's got a great selection of coats we want to borrow.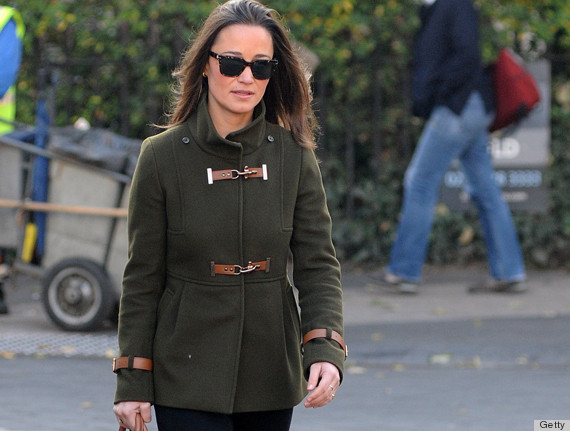 3. She can rock Converse sneakers with the best of them.
4. Seriously, check out that fur hat.
5. Girl is super sporty. Tennis, cricket, skiing... you name it, she's played it (and perhaps written about it, too).
6. She can wear the hell out of a fascinator.
7. She's a foodie. Slow-braised pig's cheeks and pigeon breast salad are her specialties, so she knows her way around a pub menu.
8. She doesn't mind poking fun at her own celebrity...
9. ... or her own butt, for that matter.
10. She would totally get us into the hottest clubs.
11. She's got super stylish friends.
12. She actually admitted that she gets wasted at Wimbledon.
13. And that she wears sunglasses to cover up her Wimbledon drunk face.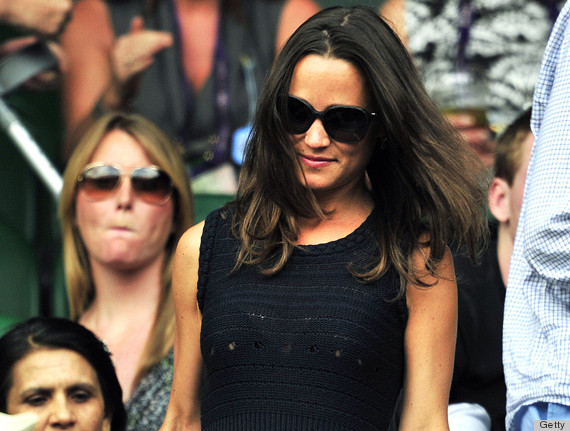 14. She'd make the best "drunchies" food. Perhaps "plump peaches, figs and strawberries, oozing ripe cheeses and crunchy baguettes..." Yum.
15. She'll get dressed up in a sparkly costume if the occasion calls for it.
17. She's got a sense of humor. Remember that time she said her next book will be called "Bottoms Up"? Very clever, P. Middy.
18. She knows all the hottest guys in England. See: her boyfriend Nico Jackson.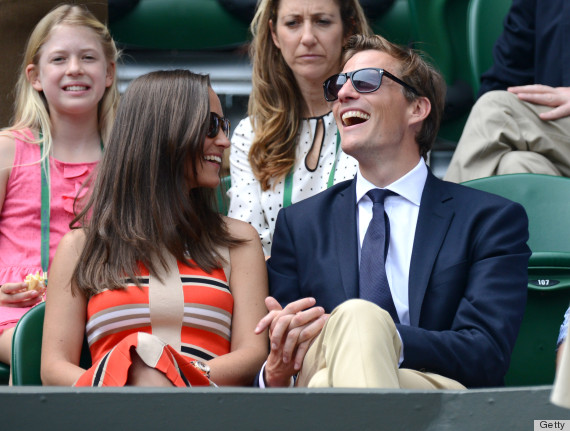 19. She cruises around Paris in a convertible like a real-life Regina George. We can just picture her pulling up to an intersection on the Champs-Élysées and shouting, "Get in, loser -- we're going shopping."
20. She has endless pairs of awesome sunglasses.
21. She's great with kids. Even ones who sass her and insult her sister.
22. She'd totally get hangover coffees with us the next day.
23. She's got an "in" at Vanity Fair.
24. She knows when it's time to get dressed up.
25. Gabbing about boys is one of her favorite pastimes.
26. She's partied with Americans before. Don't think we've forgotten last Labor Day, Pipps.
27. Hey, she's even partied in roller skates.
28. She's not above silly bar games.
29. Seriously, don't take her challenges lightly.
30. Maybe, just maybe, she'll bring her older sis along.
Isn't she awesome?
PHOTO GALLERY
The 27 Best Pictures Of Pippa Middleton
Want more? Be sure to check out HuffPost Style on Twitter, Facebook, Tumblr, Pinterest and Instagram at @HuffPostStyle.