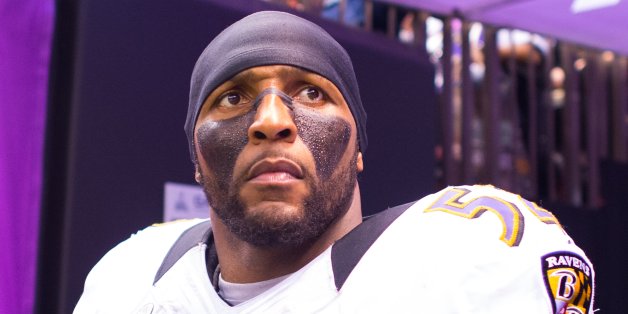 In the first game since Ray Lewis' retirement, the Baltimore Ravens' defense was dismantled.
Facing the Lewis-less Ravens, Peyton Manning became the first player since 1969 to throw seven touchdown passes in one game as the Broncos went on to 49-27 win.
49 points is the most points the Ravens have every allowed in a game.

— Baltimore Ravens (@Ravens) September 6, 2013
The absence of the 13-time Pro Bowler and two-time Defensive Player of the Year from Baltimore's worst-ever defensive performance did not go unnoticed.
In the first game the #Ravens ever play without Ray Lewis as part of the organization, they set a franchise record for points allowed.

— Luke Jones (@BaltimoreLuke) September 6, 2013
Kept wondering why so many ppl said "Ravens D will be better WITHOUT Ray Lewis & Ed Reed"--Now I know I was not crazy 4 NOT believing it.

— Stuart Scott (@StuartScott) September 6, 2013
So that's what Ray Lewis meant to the team. Wow. RT @Ravens: 49 points is the most points the Ravens have ever allowed in a game.

— Rich Eisen (@richeisen) September 6, 2013
No Ray Lewis speech. Then Ravens allow most points in franchise history (49). Weird? #anydawgsindahouse #nfl

— Justin Lum (@JustinLumLive) September 6, 2013
So the Ravens D won't miss Ray Lewis and Ed Reed? #49

— Tim Micallef (@tim_micallef) September 6, 2013
BEFORE YOU GO
PHOTO GALLERY
PHOTOS: Broncos vs. Ravens