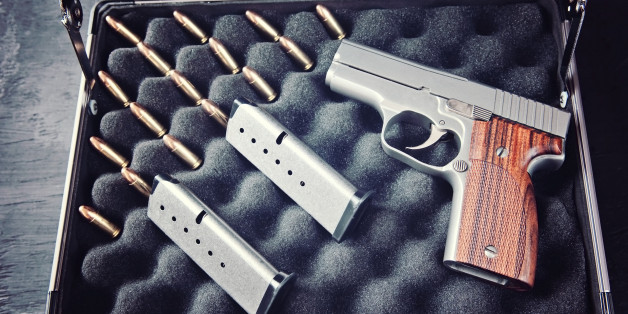 California's state Senate passed a bill on Monday that would make storing a firearm where it is accessible to a child a misdemeanor in the state.
Lawmakers passed bill AB231 with a 24-15 vote. The legislation, put forward by Assembly members Philip Ting of San Francisco and Jimmy Gomez of Los Angeles, was introduced to "ensure that Californians are not at undue risk of gun violence."
Ting tweeted about the bill's passage on Monday:
Our AB231 w/@JimmyGomezCA passed the Senate floor! It will decrease child access to guns and incentivize more safe storage of guns.

— Phil Ting (@PhilTing) September 9, 2013
The bill will now go back to the Assembly for a final vote.
If passed, AB231 will override existing law stating that charges may only be filed against the gun owner if someone is injured.
National Rifle Association members pleaded with the public to contact their Assembly members to vote against the bill.
"This bill does nothing to reduce California's violent crime problem and only turn law-abiding gun owners into criminals whether or not anything harmful actually happens," the NRA stated on its website.
The bill is part of an aggressive seven-bill package on gun control that California lawmakers have rolled out over the past year, making the state's already tight policy one of the strictest in the nation.
"We simply can't wait until the next tragedy before taking action," Los Angeles Mayor Antonio Villaraigosa told the Senate Public Safety Committee when the bills were introduced in April.
Opponents of the package have argued that the bills are far too broad and will create unnecessary criminals.
"Filling our jails with normal, everyday law-abiding citizens," Sen. Joel Anderson (R-Alpine) said of one of the seven California bills, "makes absolutely no sense to me."
BEFORE YOU GO
PHOTO GALLERY
Obama's Executive Actions On Gun Violence