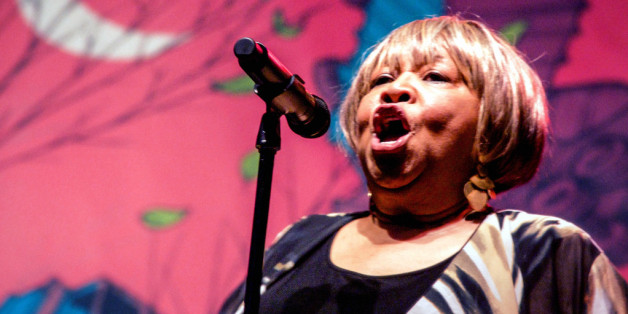 The Hideout Block Party's annual mashup with The A.V. Club's AV Fest returned Friday and Saturday to take over a Chicago street outside the legendary Noble Square concert venue.
Perhaps owing to the street fest's generally family-friendly, "cool" dad rock-heavy musical lineup, there were many strollers and kids outfitted with high-tech noise-canceling headphones among the crowd taking in Mavis Staples, Neko Case, Young the Giant, The Both (Aimee Mann and Ted Leo) and more.
Friend of HuffPost and photographer Joshua Mellin was on hand to take in the fest and shared some of his favorite shots from the two-day festivities.
PHOTO GALLERY
Hideout Block Party/A.V. Fest 2013