Robert Griffin III makes his triumphant post-injury return to the NFL tonight, but there's so much more to him than the touchdowns. Here are a few reasons we should probably just make him the supreme ruler of everything.
1. Because of this pic with Morgan Freeman. BFFs.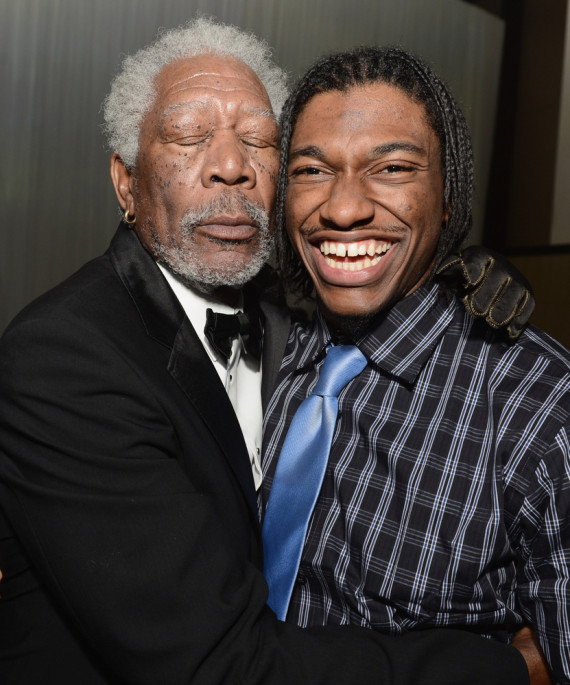 2. Because RGIII can already wave like the Queen of England.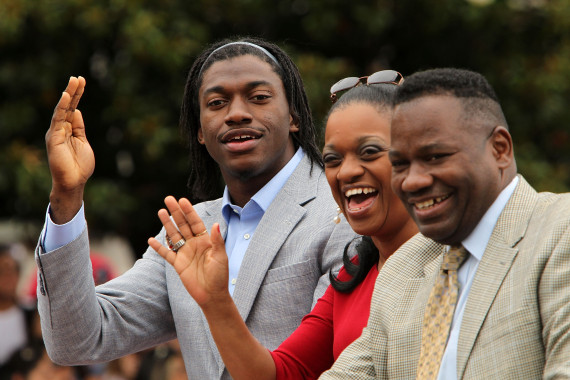 3. Because he looks good even in pink.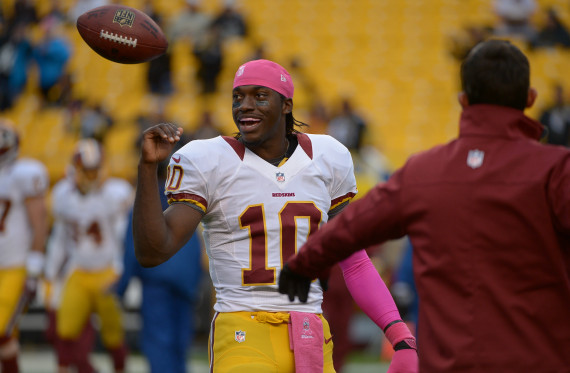 4. Because he somehow pulls off his signature bucket hat.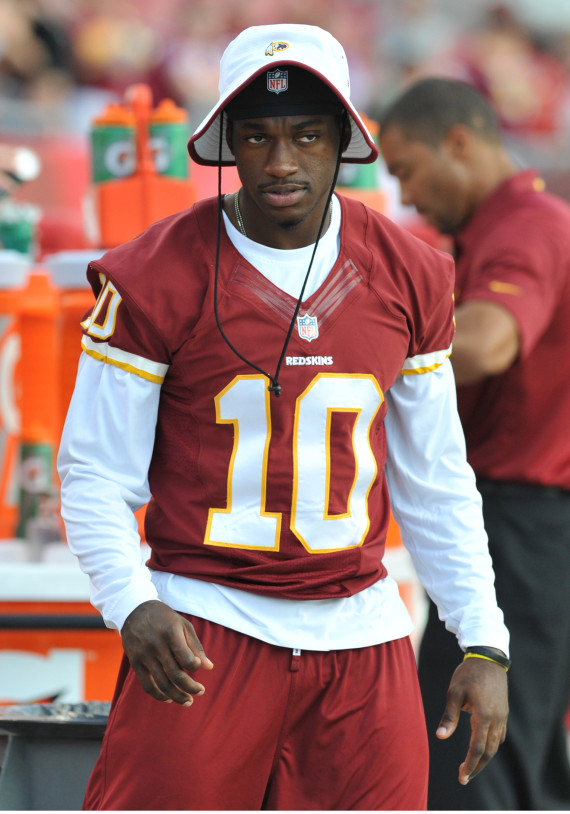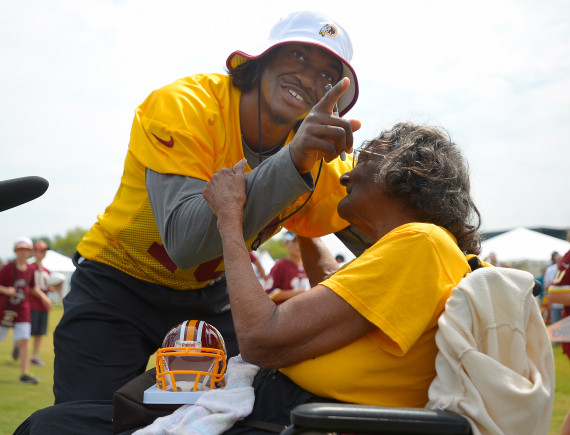 5. Because he gave House some cool socks.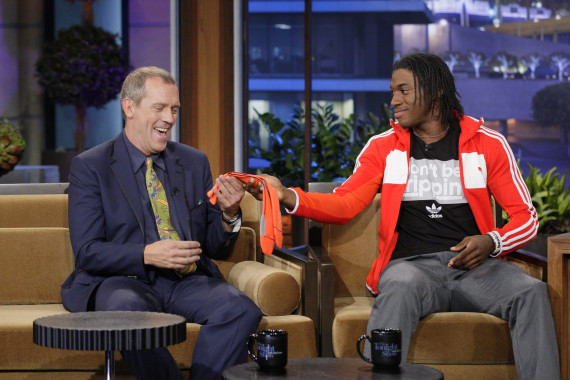 6. Because of his face in this fan photo.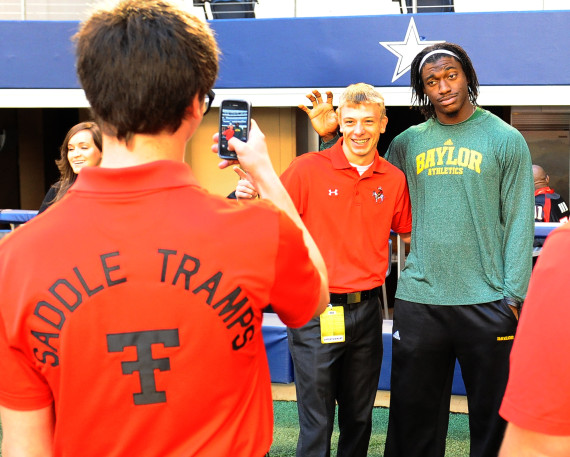 7. Also because of this face.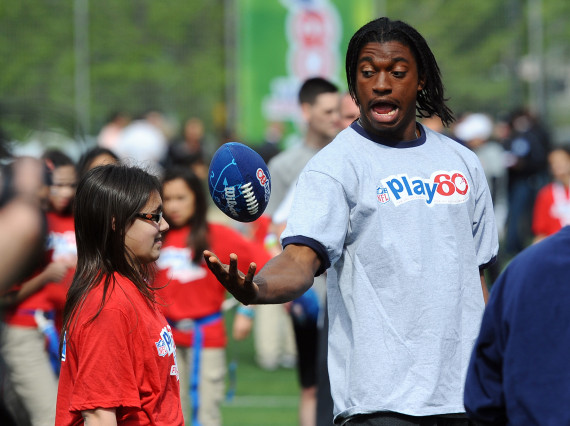 8. Because he was willing to crouch in front of this horrifying statue made of Subway sandwiches.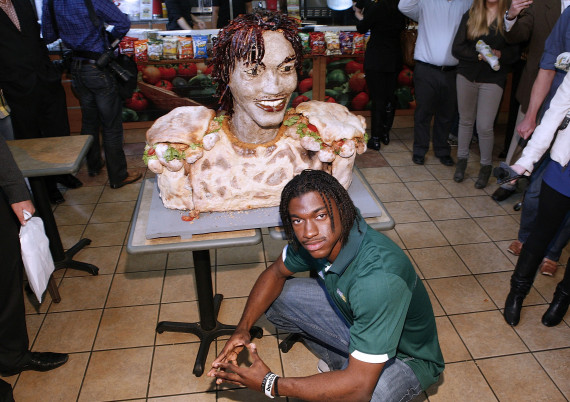 9. Because he might be a real-life Clark Kent.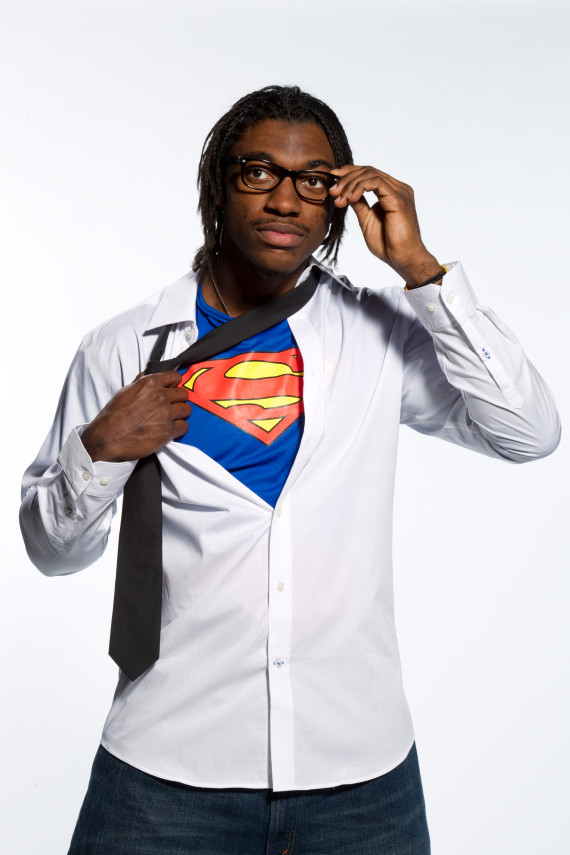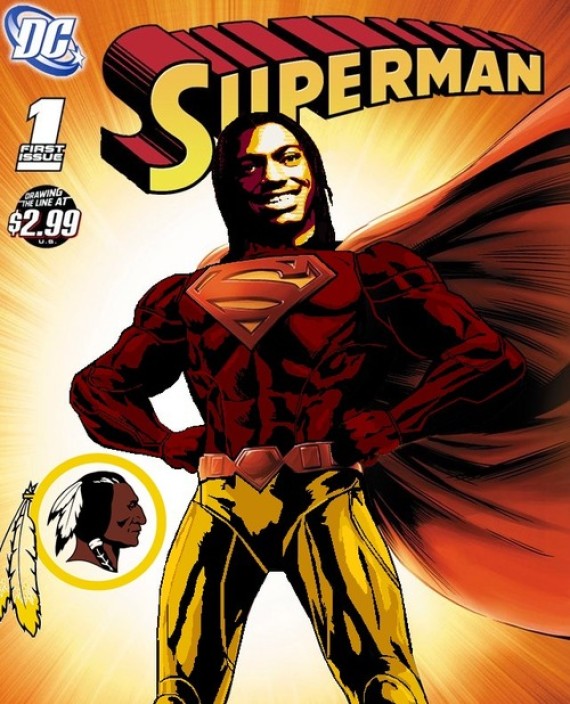 Image: Tumblr/meaty-chunks-of-life
10. Because these Superman socks he wore to receive his Heisman Trophy had a cape.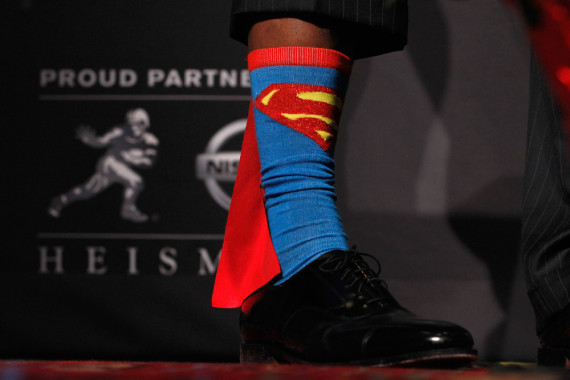 11. Because wearing these socks when he was first drafted by Washington is just the most heart-warming thing.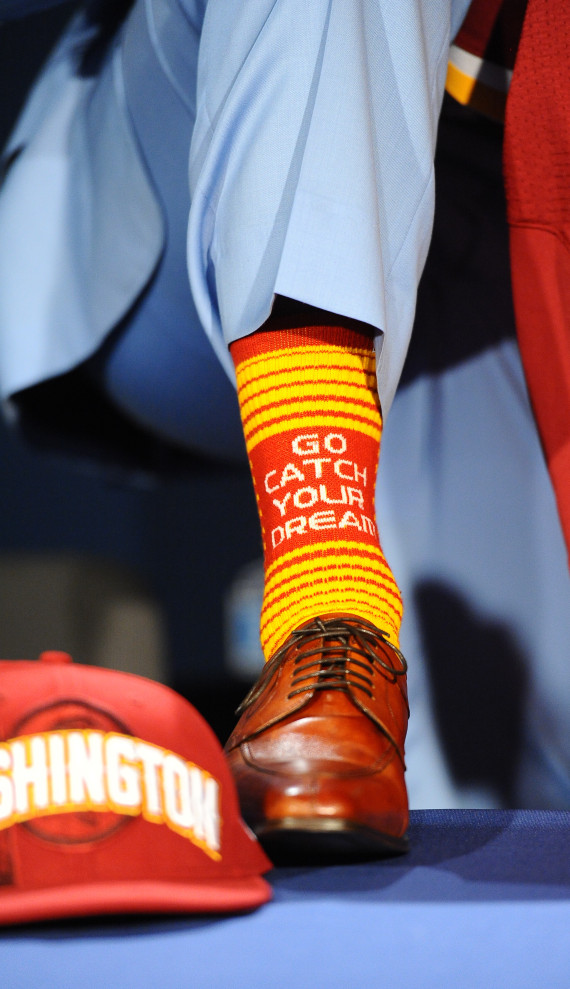 12. But mostly because his ode to Pop Rocks and Tootsie Pops is basically the greatest musical achievement of our lifetimes.
So in summary.
Images from Getty unless otherwise noted.
BEFORE YOU GO
PHOTO GALLERY
Best 2013 Sports Photos